"Scrumptious Sandwiches, Salads and Snacks," is a new collaboration by well-known chef/nutritionist Patricia Greenberg and her teenage daughter, Gabriella Grunfeld.  It's a collection of simple, easy-to-prepare recipes for work, school, and home. This book contains 50 light and nutritious recipes using ingredients that you probably already have in your kitchen. A must-have for back to school!
Whether you are a working parent, a teenager, a busy professional, single parent, young couple, or caretaker, this collection of scrumptious, simple, and healthy recipes will help you learn to prepare foods that taste good and are good for you. They work for on the go, as well as at home, made with readily available ingredients that are simple to prepare. Each recipe has an easy to read nutrition label to teach young and old alike the value of what you eat.
A preview of four recipes from the book appears below.
Hummus, Pickles and Red Peppers on Olive Bread
The best ingredients of the Mediterranean in one bite!
Serves 4
Ingredients:

2 pickles
1/2 red bell pepper
8 slices olive bread (best to use a small oblong loaf) 1/2 cup hummus
4 ounces shaved parmesan cheese
Directions:
Slice pickles lengthwise and thinly slice red bell pepper.
Spread hummus on each of the olive bread slices.
Top with pickles and peppers and cover with parmesan cheese. Serve open faced or as sandwiches.
Fun Fact: Hummus is without a doubt the most popular dish in the Middle East and it is enjoyed by all cultures throughout the region. The third Thursday of May is International Hummus Day!
Rainbow of Bell Peppers Stuffed with Tuna Salad
The beautiful array of colors makes this dish especially appealing to young children.
Serves 4-6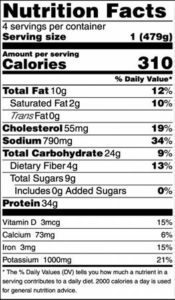 Ingredients:
3 6-ounce cans of chunk white tuna
3/4 cup shredded carrots
3/4 cup corn, canned or fresh
6 tablespoons light mayonnaise
2 cups baby spinach leaves
3 bell peppers, 1 red, 1 yellow, and 1 green
1 medium cucumber
12 cherry tomatoes
Directions:
Slice cucumbers, cut cherry tomatoes in half and cut bell peppers in half crosswise and remove seeds.
In a large mixing bowl combine tuna, carrots and corn, and toss in the mayonnaise.
Spread the spinach leaves evenly on 4-6 small salad plates. Place the bell pepper half on top of the spinach and fill it up with the tuna and vegetable mixture, top with the cucumber and cherry tomato halves.
Cooking Notes: A wonderful variation here is cutting the bell peppers into wide strips and using the tuna salad as a dip.
Sautéed Corn and Blueberry Salad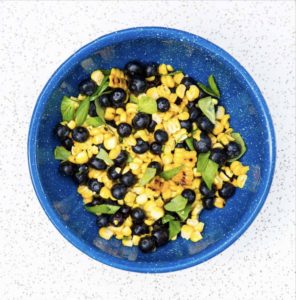 Corn and blueberries are freshest in the summer, making this a perfect warm weather salad.
Serves 4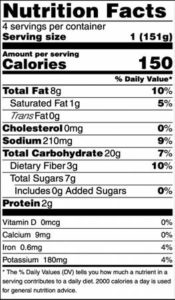 Ingredients:
1 15-ounce can corn kernels
1 pint blueberries
2 tablespoons olive oil
salt and pepper to taste
2 tablespoons fresh chopped basil
Directions:
Drain water from corn, rinse blueberries, set aside in separate bowls.
In a sauce pan on medium heat, add 1 tablespoon of olive oil and sauté corn until lightly browned. Cool completely.
Add the corn to the blueberries, lightly toss with olive oil. Season with salt and pepper and top with basil just before serving.
Cooking Note: Keep frozen corn and blueberries in the freezer, and this quintessential summer salad can be enjoyed in the winter as well.
Chocolate Carrot Truffles
The perfect marriage of vegetables and chocolate.
Serves 12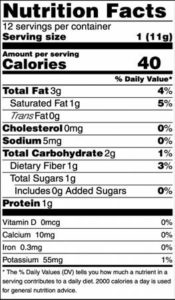 Ingredients:
1/2 cup shredded carrots, set some aside for garnish
1/2 cup shredded coconut, set some aside for garnish
1/4 cup roasted, unsalted almonds
1/4 cup roasted, unsalted cashews
1 tablespoon peanut butter, or nut butter of choice
1 tablespoon maple syrup
1 teaspoon cinnamon
ground ginger
1 tablespoon unsweetened cocoa powder
1/4 teaspoon vanilla extract
salt
Directions:
Line a standard size sheet pan with parchment and set aside.
In a food processor fitted with the S blade, pulse shredded carrots until fine. Add coconut and nuts and pulse until combined and finely chopped.
Add nut butter, maple syrup, vanilla, cocoa powder, spices, and salt one ingredient at a time while pulsing. Blend until smooth, and the dough comes together, nearly forming a ball. 2-3 minutes.
Scoop chunks of dough with a tablespoon and roll into balls. Sprinkle the tops with a mixture of remaining coconut and shredded carrot, and place on parchment lined sheet tray.
Chill in the freezer for 15 minutes.
Cooking Note: These will keep up to a week in an airtight container in the refrigerator.
About Patricia Greenberg, The Fitness Gourmet
Ushering in a new era of bite size livable health, nutrition and fitness solutions, Patricia Greenberg practices what she preaches.  A working wife and mother, she has 30 years of experience as a Nutritionist, Chef, and Wellness educator, and continues to live a healthy lifestyle in an often chaotic world through good food and attainable fitness. Patricia runs The Fitness Gourmet, a wellness consulting firm that specializes in teaching seminars nationwide. She has a special interest in enhancing the education of the general public, providing accurate nutrition and health information to today's consumer.
All recipes by: Patricia Greenberg, "Scrumptious Sandwiches, Salads, and Snacks: simple, healthy recipes for school work and home"
Save