CHICAGO LATINO THEATER ALLIANCE ANNOUNCES INAUGURAL CHICAGO INTERNATIONAL LATINO THEATER FESTIVAL:
"DESTINOS", SEPTEMBER 29-OCTOBER 29, 2017 
The Chicago Latino Theater Alliance (CLATA) announces the full performance program for DESTINOS, the first Chicago International Latino Theater Festival, (Clata), an ambitious month-long festival of 'first voice' plays and panels, September 29 – October 29, 2017. The festival features an unprecedented roster of international and local Latino works.
Performance venues throughout the festival include: The Yard at Chicago Shakespeare (800 E. Grand Ave. on Navy Pier), Steppenwolf's 1700 Theatre (1700 N. Halsted), Victory Gardens Theater (2433 N. Lincoln Ave.) and National Museum of Mexican Art (1852 W. 19th Street). In addition to the theater programming, the Chicago International Latino Theater Festival will feature free pre/post show panel discussions with local and visiting artists addressing political and identity issues within the Latino community.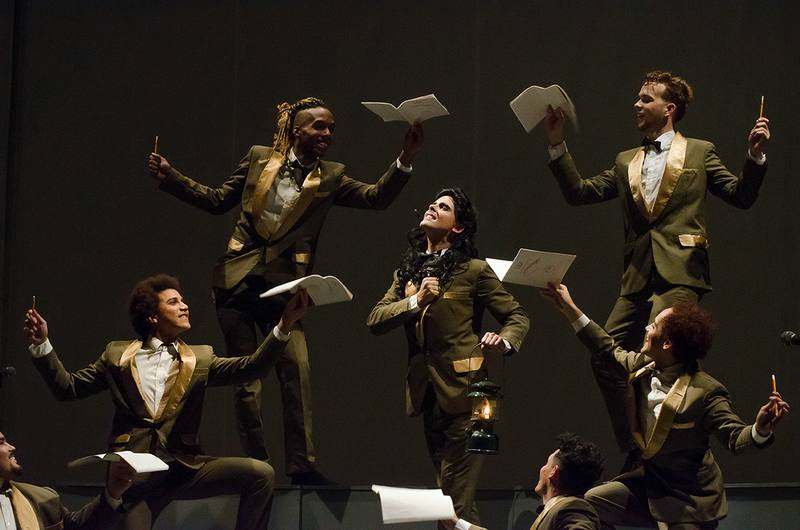 AN INTERVIEW WITH MYRNA SALAZAR:
In the words of CLATA co –founder/executive director Myrna Salazar, who brings a wealth of experience in community and economic development, marketing and advertising to her position, CLATA has a multifold purpose. "The main focus is to promote local Latino Theater, which in the past has been relegated to a secondary position. Fine Latino theater productions have been part of the tapestry of Chicago for over 30 years. Now they will be profiled to provide an understanding of the genre while at the same time highlighting the works to make certain they are promoted at the marquee level they deserve." She added, "The local theater companies will be able to showcase their work while the invitation has been extended to international presenters; we have joined with the larger festival circuit". In discussing her hopes for the future of CLATA, Salazar mentioned "many levels of goals, such as establishing a Latino theater complex to be a home and incubating playwrights." She advised that all CLATA Festival performances will be bilingual, accessible to all.
Chicago International Latino Theater Festival Schedule:
I, the Worst of All (U.S. premiere) – September 29-October 8, 2017  
By Iraida Tapias │ Directed by Juan José Martín
Performed by Water People Theater at the National Museum of Mexican Art
"I, the Worst of All," in such words defined Sor Juana Ines De La Cruz herself when signing with her own blood the formal abjuration of her life and work –while the Old and New World praised her as "The Tenth Muse", "The Phoenix of Mexico." De La Cruz lived in a dying century that refused to perish and as such, enhanced its bigotry against her talent and thirst for knowledge. In the attempt to conciliate her will and her freedom, she dared to share her mind and was punished as consequence. She died from being silent, while her voice on behalf of women transcended oceans and ages.
Medea (U.S. premiere) – October 5-8, 2017 
By Marian Pabón │ Directed by Julio Ramos
Performed by Arte Boricua
A LookOut Visiting Company
Presented at Steppenwolf's 1700 Theatre
What cause or excuse could any person give to try and justify what is considered to be the worst of all crimes… killing your own children? Pabón interviewed women who committed matricide to try to understand their reasoning. Interviews helped the author create a new character of Medea, and provide the audience with an alternative view. People may leave the theater not judging this woman's actions, but instead feeling pity towards her.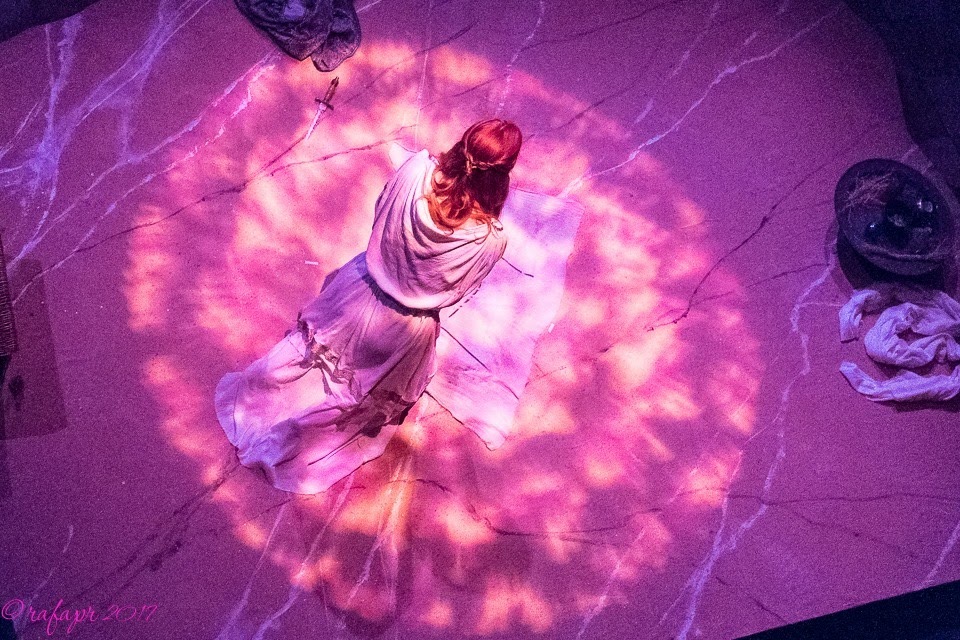 Lovesick – October 5-8, 2017
Created by Teatro Luna │ Directed by Alexandra Meda
Performed by Teatro Luna at Victory Gardens Theater
After two years of building Teatro Luna West: Los Angeles and strategic and restorative justice development for Teatro Luna Chicago, participation in theatre festivals around the globe, and training with master artists to deepen their trademark methodologies and ensemble-practice, Teatro Luna returns to its hometown of Chicago with a brand-new original ensemble-devised performance tackling the current spectrum of violence inflicted on our bodies and the policing of our spirits with LOVESICK. Rage, laugh, cry, and then wake the hell up inside these 70 minutes of heightened theatrical adventure filled with original music, movement, and story. We fully intend to mourn, resist, and both decry and celebrate the complexities of our American lives today. Don't call it a comeback, it's a homecoming.
Death and the Maiden (La Muerte y la Doncella) – October 12-15, 2017  
By Ariel Dorfman │ Directed by Sándor Menéndez
Performed by Aguijón Theater
A LookOut Visiting Company
Presented at Steppenwolf's 1700 Theatre
Although Death and the Maiden has been performed in Chicago in English in recent years, this production is performed in Spanish with English supertitles. It is the first production of Aguijón Theater's 28th season, dedicated to the exploration of the psychological toll of the politics of fear. A show fit for our current turbulent times.
Growing Up Gonzales (regional premiere) – October 12-15, 2017
By Felix Rojas │ Directed by Felix Rojas
Performed by Andres "Chulisi" Rodriguez at Victory Gardens Theater
When Johnny Gonzales is forced to clean out the apartment of his recently deceased younger brother Cisco, he discovers a treasure chest of private, personal notes left behind by his younger brother. The notes are pages and pages of events that happened in the past. They represent Cisco's innocent interpretation of love, life and everything in between. When Johnny begins to read these notes, an unexpected healing process begins.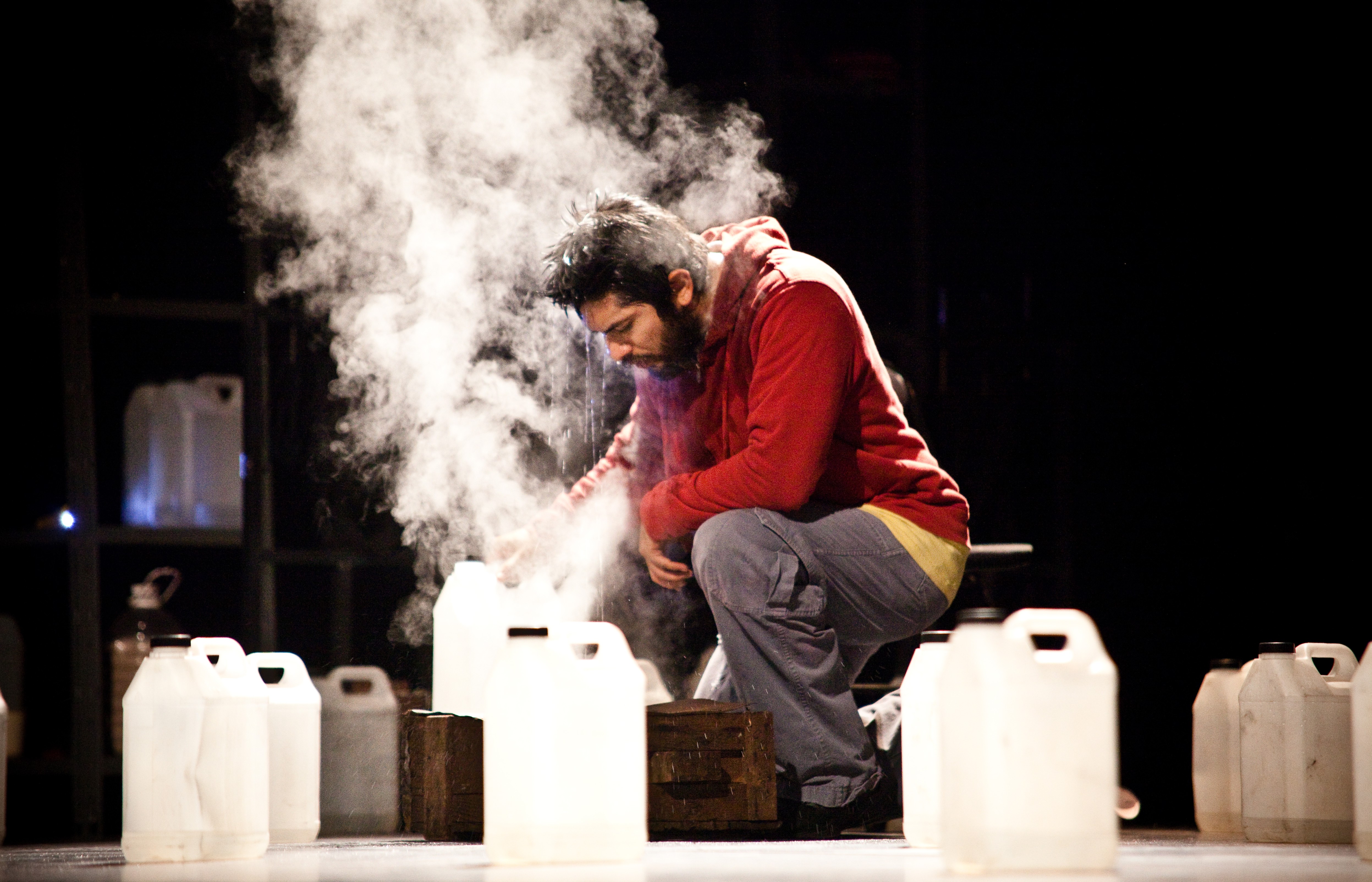 Amarillo (regional premiere) – October 17-29, 2017
Created by Teatro Línea de Sombra's ensemble │ Directed by Jorge A. Vargas
Co-presented by CLATA and Chicago Shakespeare Theater
Performed by Teatro Línea de Sombra at The Yard at Chicago Shakespeare
A man—any man—departs Mexico for a land of dreams: Amarillo, Texas. But he never arrives. Far away, a woman reconstructs his journey, imagining what might have transpired not only for him, but for the thousands of other faceless men and women who have taken the same path—and for those who were left behind. Told through projected images, monologues, movement, and a collage of atmospheric settings evoking layers of national and individual identity, Amarillo is a naturalistic portrait of one (or any) immigrant's efforts to reach something, somewhere, better.
Ashes of Light (world premiere) – October 19- 22, 2017
By Marco Antonio Rodriguez │ Directed by Sara Carranza
Performed by Urban Theater Company at Victory Gardens Theater
A mother's love knows no boundaries… Over the course of two evenings mother and son, two estranged generations of Dominicans living on the north side of Chicago, attempt to rekindle the love and appreciation for each other and their roots; but unexpectedly revealed intimate secrets threaten to destroy an already thin bond.
The Mirror (U.S. premiere) – October 19-22, 2017
By Abelardo Estorino │Directed by María de Los Ángeles Montero Tamayo 
Performed by Ludi Teatro 
A LookOut Visiting Company
Presented at Steppenwolf's 1700 Theatre
El Espejo (The Mirror) is the rescue of Cuban traditions united with elements of universal theater. This production brings sounds of indigenous musical genres such as chachacha, bolero and rumba accompanied by their respective dances. While the text that inspired this work, El Peine y el Espejo, is revived from 1956, the topics of machismo, gender violence, family and religion are matters still very much present today.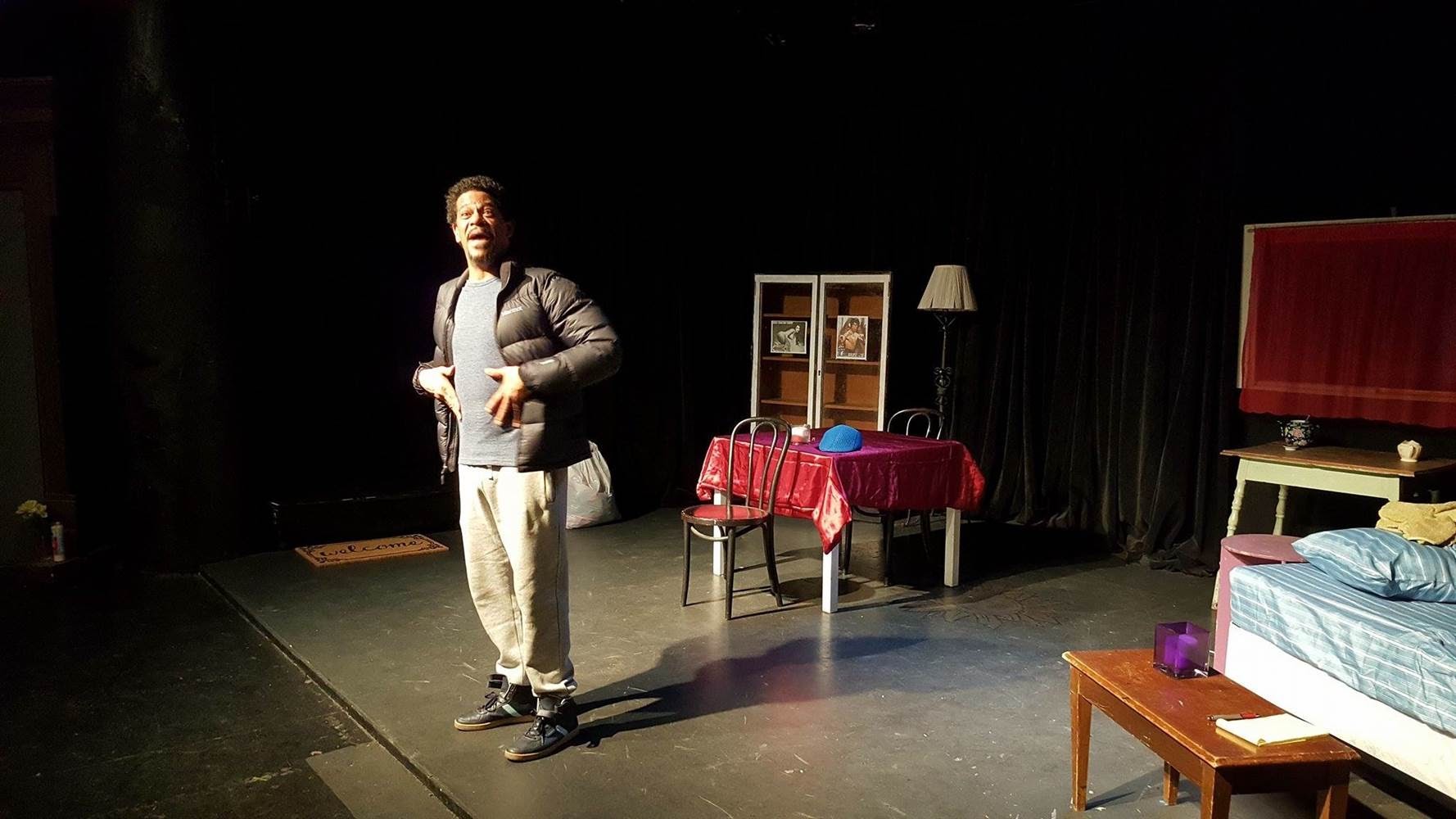 Fade (Regional Premiere)– October 26-29, 2017
By Tanya Saracho │Directed by Sandra Marquez
Victory Gardens Theater and Teatro Vista (in partnership with CLATA)
In this witty behind-the-scenes drama, Mexican-born Lucia is hired to write for a ruthless Hollywood TV series. She soon discovers that the Mexican American custodian, Abel, has a windfall of plot ideas. As their friendship grows, his stories start to blur with hers leading to unexpected consequences.
Meet Juan(ito) Doe – October 26-29, 2017
By Ricardo Gamboa │Directed by Ricardo Gamboa and Ana Velazquez
Performed by Back of The Yards Theater in a special collaboration with Ricardo Gamboa at the Back of The Yards Storyfront
Meet Juan(ito) Doe is a Free Street production by Ricardo Gamboa and co-directed with Ana Velazquez. MJD is a play based on the experiences and stories of Chicago's omnipresent but underrepresented Mexican-American and immigrant communities and was created by Gamboa, Velazquez and an ensemble of Chicago Mexican-Americans.
Miss Julie (regional premiere) – October 26-28, 2017 
Adapted by J.Ed Araiza │ Directed by Lorenzo Montanini
Performed by Vueltas Bravas Producciones
A LookOut Visiting Company
Presented at Steppenwolf's 1700 Theatre
The action of this European play is shifted to Colombia to explore the power relationship between the United States and Latin America and will speak to a diverse audience of different backgrounds. Audiences are invited to witness a slice of Colombia, complete with live traditional folk music, salsa and rum. The text is spoken in both English and Spanish, and contains heightened physicality and original live music.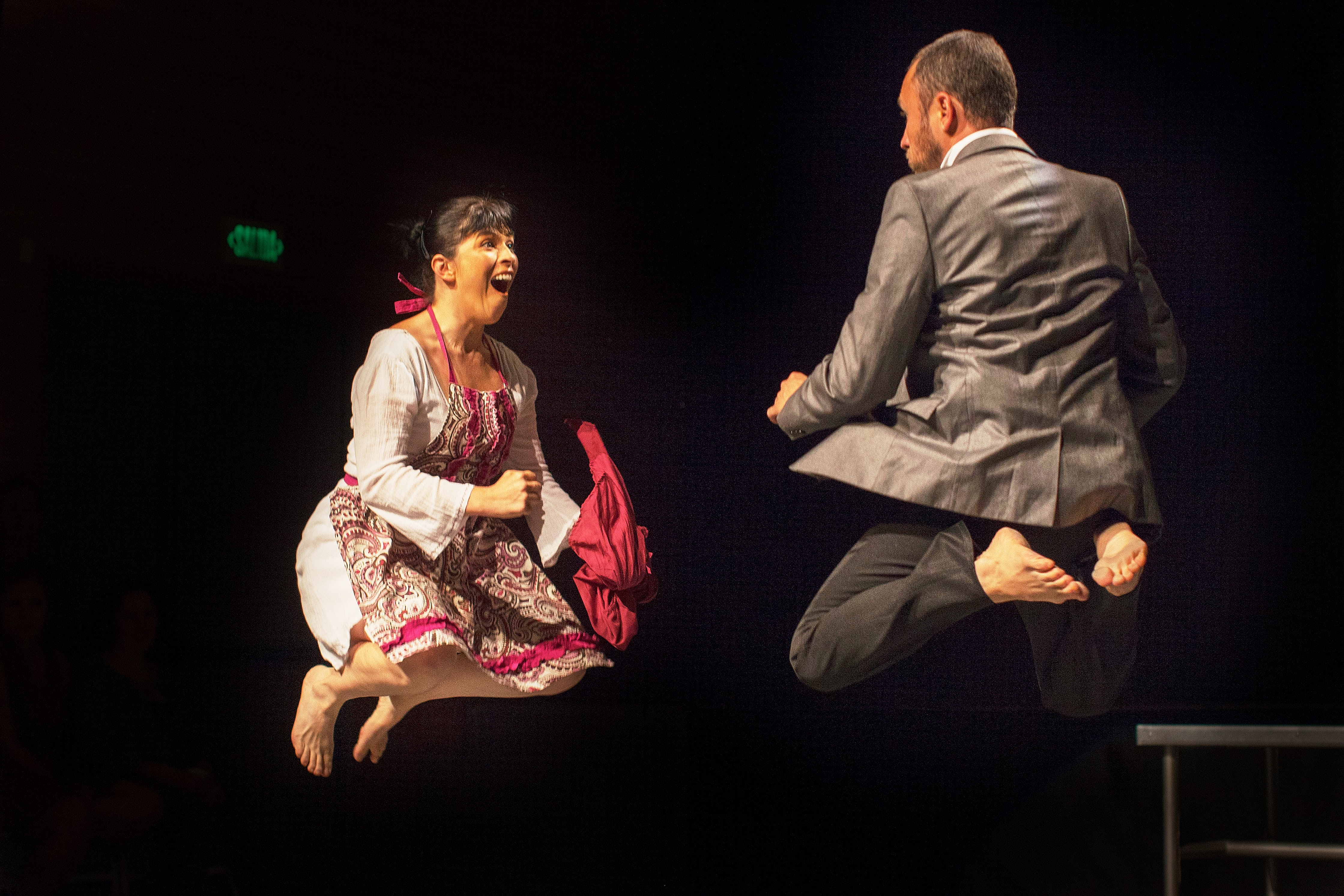 Tickets are now on sale and are available for purchase at http://www.clata.org/festival-schedule.
Unless otherwise noted, all photos courtesy of Chicago Latino Theater Alliance