Chef Sean is Promoting Love With New Video "Gone".  No matter what the genre of music, it's always refreshing to witness a star helping others reach new heights.
Esteemed rapper Chef Sean has been busy promoting the new video release for his sultry R&B hit, "Gone" featuring Al B. Sure Jr. and produced by Mark "The Mogul" Jackson. These are impressive industry moves by Chef, who reeled in the son of famed Al B. Sure and Jackson, who who is respected for producing tracks for many top artists including Justin Bieber and Trey Songz.
The track is already blasted with positive vibes on blogs in Chicago and across the Midwest on websites including HipHopSince1987, BlkDmnds, Boi-Ida and AllHipHop.com.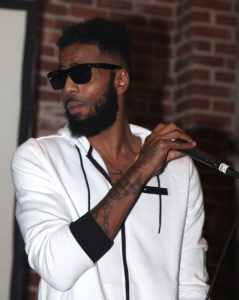 "Gone" was made by Chef for the people of Chicago, his hometown and aims to teach others to be respectful in a relationship. With this mission of love, it seems as if Chef hoped to assist others with his sounds and soul, as the video release occurred immediately following a benefit for Stop the Violence. This event, Dough Street vs. GMG Stop the Violence Celebrity Basketball Game also featured Twista and Rico Recklezz. Chef stopped by Chicago's Power 92.3 – WPWX and rapped about his recent release and its support from fans. This interview also featured Markus Wheaton and Rashaad Reynolds of the Chicago Bears.
Chef has been on the promotion circuit for "Gone" with stops in Chicago and his hometown of LA. One hot stop was a release party for the single and the video in downtown LA's Art District last November. The intimate event included an open bar, dinner and private concert. Attendees and speakers included Chicago promoter Brooke Mackey, DJ Midas and NFL players Markus Wheaton and Rashaad Reynolds.
Chef Sean said of his latest endeavor, "I'm doing it for Chicago, I wanted to bring the real music back to Chicago." Many may recognize Chef from his debut acting performance in the film, Jason's Lyric with Jada Pinkett Smith and Forrest Whitaker at the young age of 12. His life is blessed with success and everyone can't wait to see what's next.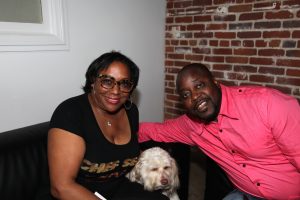 Chef Sean can be found here:
http://therealchefsean.com/9-uncategorised.html
https://www.facebook.com/thechefsean?fref=ts
Tweets by TheChefSean
https://www.instagram.com/
https://www.youtube.com/user/ChefSeanBeenFamous
Photos Courtesy Chef Sean and Partyby5