Playwright Justin Tanner had developed quite a following – no small wonder, given his ability to make us laugh at the tragic and cheer the underdog. Tanner's latest play is no exception and should delight his loyal audiences. This is a story of survival, against all odds, even if the cat must die. With his regular cast – faces familiar to all his fans – EL NINO proves again that the world is funny and upside-down and downright unpredictable. But, after all, it's our world to do with as we wish.
Like a boomerang, Colleen (Maile Flanagan) has bounced through life and ended up back home with her parents June (Danielle Kennedy) and Harvey (Nick Ullett). It seems that her career as a prolific paperback pulp writer hasn't gelled, and now she's stuck with writer's block and a serious case of "everything is wrong with me." Even her parents have gotten sick and tired of her complaints. Enter sister Andrea (Melissa Denton), who travels to fill in the time and just met Todd (Jonathan Palmer), a bony veterinarian who specializes in helping our furry friends cross the rainbow bridge. And let's not forget next door neighbor Kevin (Joe Keyes), who loves his ancient cat to bits and might just love Colleen to bits too if she'll let him.
This is the true dysfunctional family, warts and all, who somehow become almost lovable as they stumble around trying to head off the next disaster. EL NINO delivers lots of chuckles as this merry bunch try to make sense out of a haphazard world. Kudos to an excellent ensemble cast who are clearly completely comfortable with each other. Their timing is superb as they clatter through life in Tanner's world.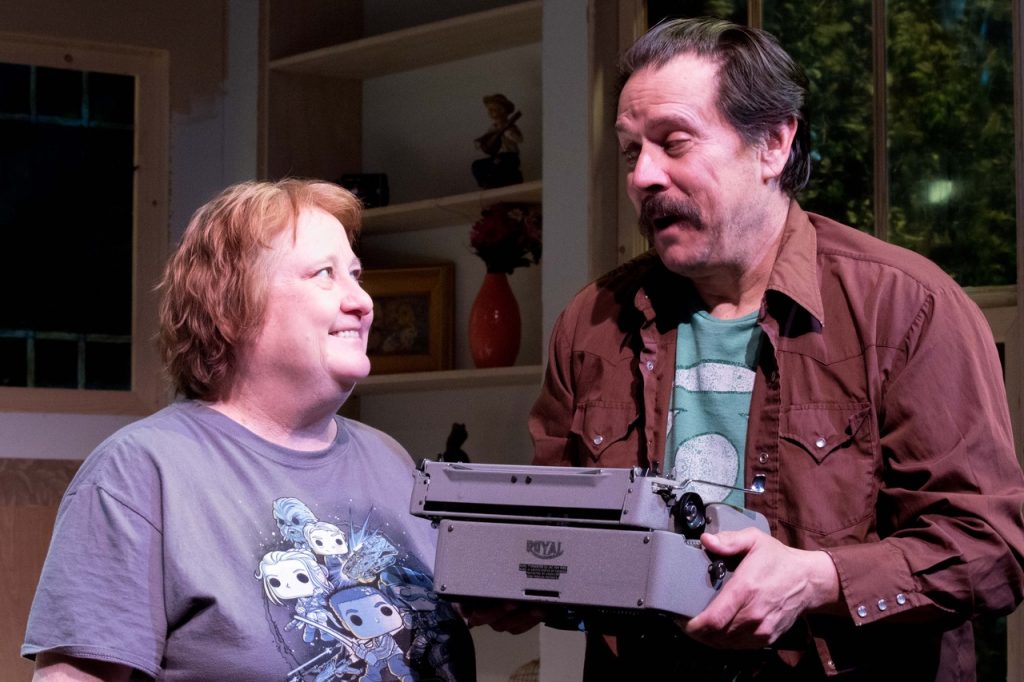 Director Lisa James does a first-rate job of making the convoluted scenarios flow with such ease that it feels like our own families on their worst (and funniest) days. John Iacovelli's scenic design is comfortable, well detailed, and just right for the goings-on in this household. Halei Parker's costumes lend authenticity to the story, while Brian Gale's lighting and Christopher Moscatiello's sound add that extra inch. As always, the Rogue Machine has concocted just the right balance between laughter and tears to produce a real audience pleaser. EL NINO is a must-see for all those Tanner fans, and it will also entertain and enchant audience members new to his cockeyed creations.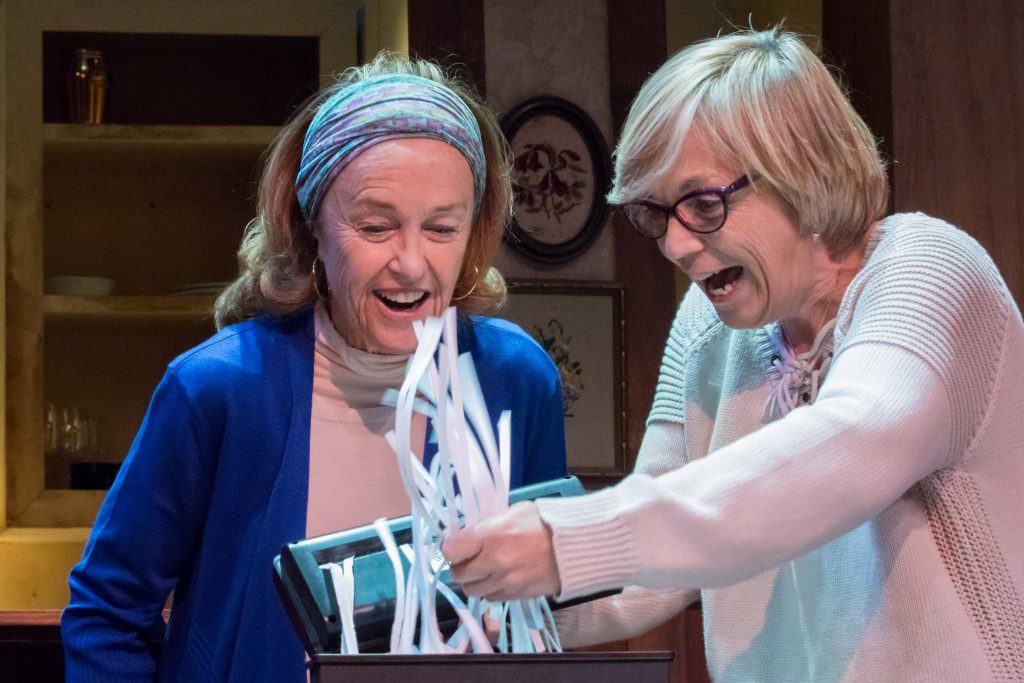 EL NINO runs through April 2, 2018, with performances at 8:30 p.m. on Saturdays and Mondays and at 3 p.m. on Sundays. The Rogue Machine performs in the Met Theatre, 1089 N. Oxford Avenue, Los Angeles, CA 90029. Tickets are $40 with "Pay-What-You-Can" on Monday, March 5, 2018. For information and reservations, call 855-585-5185 or go online.