On April 11, 2019, American Ballet Theatre (ABT) brought Whipped Cream to the stage of the Auditorium Theatre of Roosevelt University 50 E. Ida B. Wells Drive, Chicago, for a limited run through April 14th. The production launched a new four-year partnership; ABT will return to Chicago on a yearly basis as a Visiting Resident Company at The Auditorium through 2022. 
Whipped Cream features the sublime artistry of ABT Principal Dancers Daniil Simkin as The Boy; Sarah Lane as Princess Praline and Stella Abrera as Princess Tea Flower with Calvin Royal III as Prince Coffee, along with a fine supporting cast of dancers.
 Whipped Cream's stellar production team includes choreography by Alexei Ratmansky; libretto and score by Richard Strauss, sets and costumes by Mark Ryden; scenery supervision by Camellia Koo; costume supervision by Holly Hynes; lighting by Brad Fields; with music  performed by The Chicago Philharmonic under the baton of Charles Barker.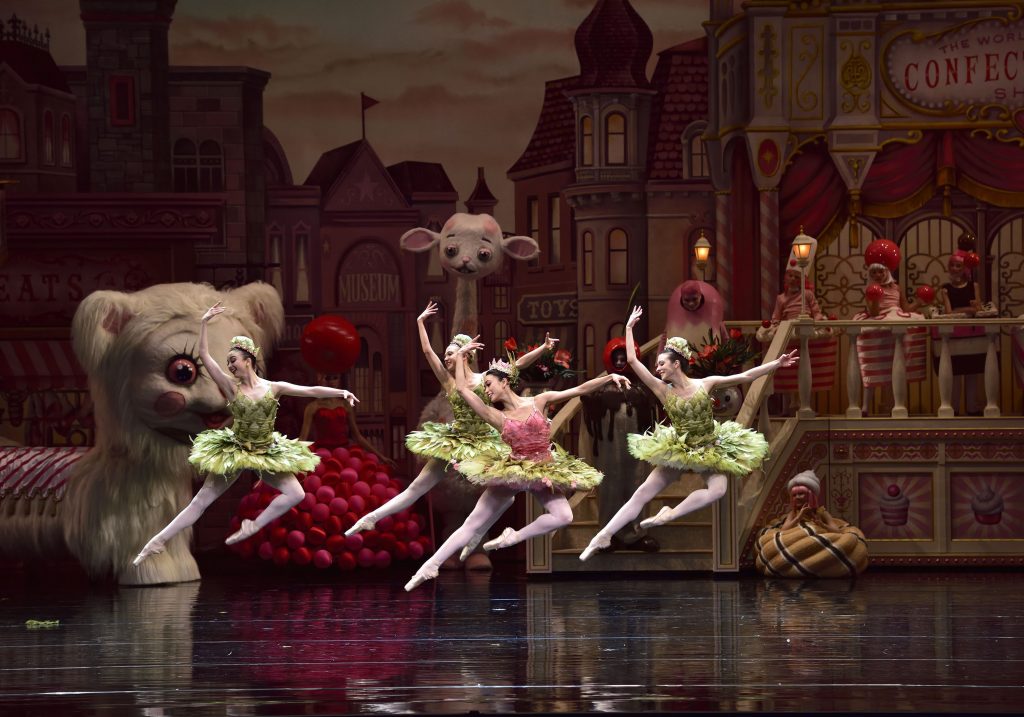 Whipped Cream premiered at Vienna's Staatsoper in 1924; about his lustrous score Richard Strauss wrote, "I cannot bear the tragedy of the present time. I want to create joy." The "billionaire's ballet", as it's been called for it's opulent accoutrements, is set to a lyrical seldom performed score by Strauss, played with virtuoso skill by the Chicago Philharmonic, justifiably known as one of the finest Orchestras for concert dance performing today.
The 2-act ballet, a sensual extravaganza, is a mesmerizing blend of almost distractingly lush scenery and projections, telling the politically tinged tale of a Boy and his friends celebrating their first communion in a confectioner's shop. The greedy boy devours so much whipped cream he becomes sick and is taken to the hospital. Here, a sinister drunken enormous-headed Doctor and a cadre of awful nurses (bearing an uncanny resemblance to the Willis in Giselle) armed with giant hypodermics never really treat him.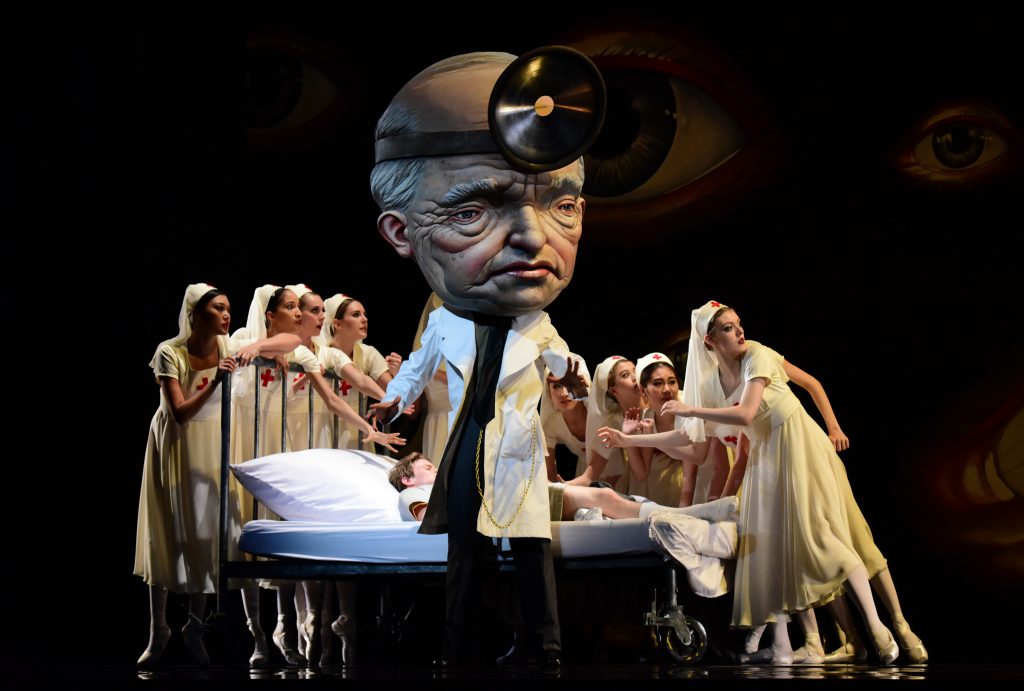 Back at the candy shop, after the children leave, in a scene reminiscent of The Nutcracker, the shop explodes into action with fantastically dressed archers, sugarplums and gingerbread men who come alive, interact and parade. Princess Tea Flower falls in love with Prince Cocoa and they dance a stunningly lovely duet, the first of several.
In a spectacularly evolving scenario, another giant-head, The Chef, whips a bowl of cream into a magical dream world.
Ultimately, after prolonged illness, our Boy escapes from the evil drunken medicos, intoxicated by liquor bottles come alive, through the intervention of a phantasmagorical procession of unique personages amid gigantic teddy-bear creatures, led by Princess Praline. 
Finally, in the main square of Princess Praline's homeland, all are celebrating; the now-well Boy meets Nicolo, the Master of Ceremonies, who welcomes him to this meltingly sweet fantasy world that will now become the young man's reality.
The Chicago premiere of Whipped Cream is a spectacle for the senses, absolutely suited for all ages, combining wonderfully choreographed technically superb dancing with an over-the-top visual onslaught. Larger than life 3-dimensional scenery and 150 eye-popping costumes designed by surrealist artist Ryden coupled with Fields' dynamic lighting highlight a sly, whimsically weird tale overlaid with sugar-drenched sentiment. 
For information and tickets to all the great performances at The Auditorium Theatre of Roosevelt University, go to www.auditoriumtheatre.org