As an exhilarating opening to its upcoming season, Lincoln Park Zoo and Chicago Philharmonic joined together for the first time on Friday, Aug. 23, 2019 for an unforgettable performance in an urban oasis in Chicago Philharmonic at the Zoo.
This 90 minute one-of-a-kind musical experience welcomed attendees to a perfect summer evening, complete with symphonic classics from Beethoven to Mozart, set to the backdrop of swimming seals, jumping Japanese macaques, and the zoo's iconic Main Mall. 
Guests were treated to a fine concert of timeless melodies while relaxing on the lovely lawns, strolling through the flowerbeds interspersed with animal sanctuaries, or enjoying the perks of VIP seating at the Bird's Eye Bar & Grill rooftop deck.  
The performance featured a full orchestra of Chicago Philharmonic musicians and soloists led by Artistic Director and Principal Conductor Scott Speck. Speck is also the music director of the Joffrey Ballet, West Michigan Symphony, and Mobile (ALS) Symphony, and has conducted many of the world's great orchestras.
This writer had the opportunity to interview Speck about some of his recent activities and his thoughts for what the year ahead holds for Chicago Philharmonic. Speck is an exceptionally easy and interesting person to speak with; he is genuinely more interested in what you have to say. Congenial, highly experienced, and driven to excel in his myriad endeavors, he is also primally involved in the love of great music. 
Maestro Speck began the discussion by talking about a summer trip to Romania at the end of June, his 7th time conducting in their Music Days Festival. He eloquently described the medieval walled city of Sibiu in Transylvania, the beautiful wide open square and nearby Evangelical Cathedral with gravestones in its walls. Speck reflected on how "Conducting the orchestras of other countries allows a cross-pollination to take place. I had a chance to expose them to the American way of playing such pieces as Symphonic Dances from West Side Story by Leonard Bernstein and Hoedown by Aaron Copland, to express how we feel about American music. In return, they showed me, when they performed Romanian Folk Dances by Bartok, that all my life I was conducting it my way, instead of their way." 
I asked Speck to comment on Chicago Philharmonic at the Zoo and the upcoming season, Family. "Playing outside at the zoo was a milestone for us. It was a pleasure for us to be able to share with families (of all kinds) the great riches of classical music. I was especially gratified by the rip-roaring response we got to the Haydn symphony we played – a classical symphony, of all things! We strongly feel that these great works of classical music, no matter how old or new they may be, are for everybody to enjoy. 
This year we explore the events and ideas that are inspired by family including holidays, reunions, home, and the future. This is indeed the key to our entire 30th season. At the Chicago Phil we treat our musicians and our audience equally as family. (Our first two onstage subscription concerts feature our own family members as soloists). And we go from the point of departure that the great composers wanted to reach directly into the hearts of performers and listeners. That's what we strive to do."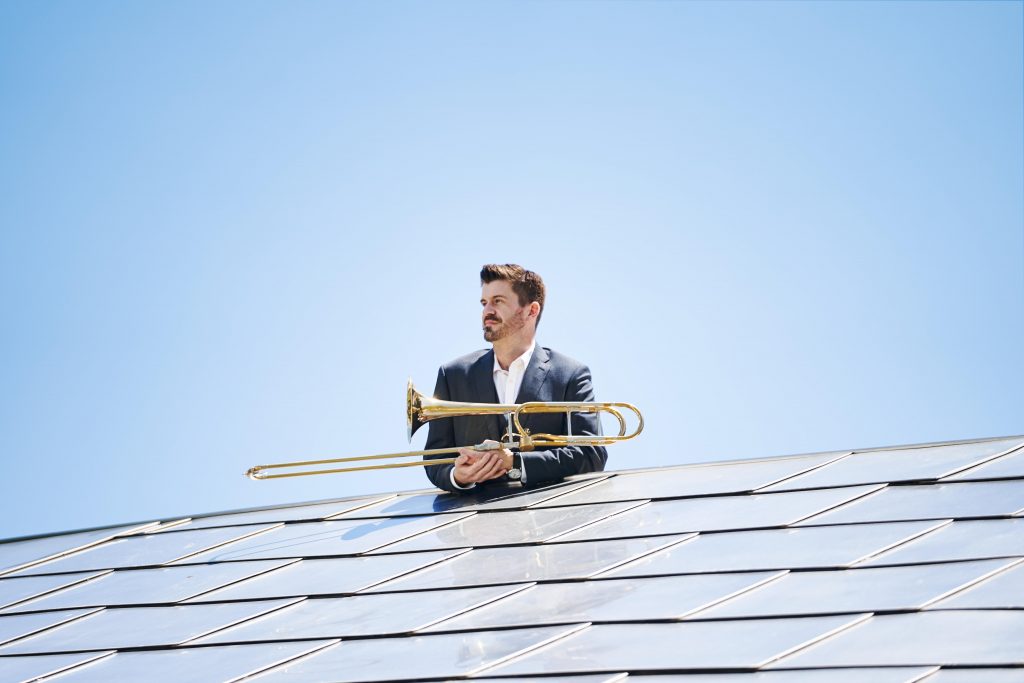 Chicago Philharmonic at the Zoo was the perfect way to say goodbye to summer, and also to usher in a new season of Chicago Philharmonic concerts. 
In their 30th season, Chicago Philharmonic rejoices in family – the family of nearly 200 musicians who make up the organization, the family of the greater Chicago community that has embraced and followed them through the decades, the family of classical music lovers around the world, and the families that are served  through music. 
The 2019-2020 season for this award winning orchestra promises to be filled with varied, well-curated programs and a wealth of diverse musical ideas and talent:
 – 1) Life: Tchaikovsky 6: 
Sunday October 6, 2019, 3pm Pick-Staiger Hall, Evanston 
Scott Speck conductor, Jeremy Moeller trombone 
Pyotr Ilyich Tchaikovsky Symphony No. 6 in B Minor, Op. 74 (Pathétique); Anna Clyne Masquerade; Ferdinand David Concertino for Trombone and Orchestra, Op. 4 
– 2) Reunion: Beethoven 3:
Sunday November 17, 3pm 
North Shore Center for the Performing Arts, Skokie Larry Rachleff conductor, David Perry violin 
Ludwig van Beethoven Violin Concerto in D Major, Op. 61; Ludwig van Beethoven Symphony No. 3 in E flat Major, Op. 55 
– 3) Holidays: Marcus Roberts Trio 
Sunday December 8, 3pm
 Harris Theater for Music and Dance, Chicago 
Scott Speck conductor, Marcus Roberts Trio 
Samuel Coleridge-Taylor Christmas Overture; 
Pyotr Ilyich Tchaikovsky, arr. Aleksandr Gauk December from The Seasons; Duke Ellington/ Billy Strayhorn The Nutcracker Suite;
 George Gershwin Concerto in F
– 4) Promise: Mozart, Pärt, Bacewicz, Dvořák 
Sunday March 1, 3pm 
North Shore Center for the Performing Arts, Skokie 
Scott Speck conductor, Nick Pupillo choreography, Visceral Dance Chicago 
Arvo Pärt Trisagion;
 Wolfgang Amadeus Mozart Divertimento in D Major, K. 136; Grażyna Bacewicz Concerto for String Orchestra; Antonín Dvořák Serenade for Strings in E Major, Op. 22  
– 5) Unity: Amjad Ali Khan, Shostakovich 
Sunday April 5, 3pm 
Harris Theater for Music and Dance, Chicago 
Lidiya Yankovskaya conductor, Amjad Ali Khan, sarod; Amaan Ali Bangash, sarod; Ayaan Ali Bangash, sarod; Alexandra Loutsion, soprano 
Kamala Sankaram Aria for Soprano from Taking Up Serpents;
 Dmitri Shostakovich Chamber Symphony in C Minor, Op. 110a; 
Amjad Ali Khan Samaagam: A Concerto for Sarod, Concertante Group and String Orchestra
– 6) Home: Brahms 3 
Sunday May 10, 3pm Pick-Staiger Hall, Evanston 
Scott Speck conductor, Philippe Quint violin 
Li Huanzhi Spring Festival Overture; Erich Wolfgang Korngold Violin Concerto in D Major, Op. 35; Johannes Brahms Symphony No. 3 in F Major, Op. 90 
– 7) Aretha: A Tribute 
Saturday May 23, 7:30pm Harris Theater, Chicago 
Scott Speck conductor, Capathia Jenkins vocalist, Ryan Shaw vocalist 
Unless otherwise noted, all photos courtesy of Chicago Philharmonic.
For information and tickets to all the great programming of Chicago Philharmonic, go to www.chicagophilharmonic.org