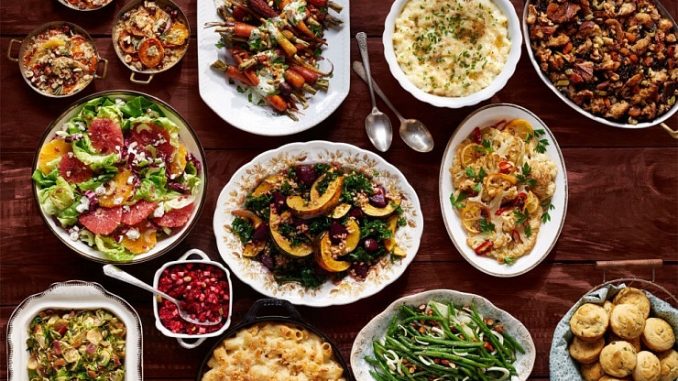 I recently learned that November is World Vegan Month which surprised me, and also learned that 2019 marks 75 years since the foundation of The Vegan Society, which I found even more surprising. At this point in time, there are many resources to assist individuals who would like to consider trying a vegan food approach such as Vegan Outreach, online recipes, vegan products in the stores and some restaurants, as well as a wide range of offerings by Plant-based Chef, Podcast Host, and Lifestyle Expert, Elysabeth Alfano whom I recently interviewed for Chicago Splash Magazine.
I think that sticking to any special diet can be challenging. Trying a new approach and establishing a plant-based diet is an accomplishment. Those who have managed this seem to be very pleased with the results. In trying to prepare and enjoy specific foods, I can manage shopping and food preparation at home. However, if I am in social situations such as meeting friends at a restaurant and they love meat, if I am invited to someone's home, a professional gathering, and so on, it can be tricky. Once again, I turn to Elysabeth Alfano in looking for suggestions that might be especially helpful for managing Vegan foods during the upcoming holidays where food is the center for celebration from November through the beginning of January.
Elysabeth Alfano offers suggestions- read on:
TRAVEL
What are some good items to prepare for air travel with various restrictions in terms of weight and liquid as well as possible delays?
If you are short on time, you can never go wrong with fruit and nuts. Both travel well, don't need refrigeration and are pretty hearty. In particular, I like to eat them together, alternating bites switching between sweet and savory. Bite of banana. Bite of almonds. Bite of banana. Bite of peanuts. Bite of raisins. Bite of cashews. Think of fruit and nuts as the original sports bar deconstructed!
If you have more time and want to make the person in the seat next to you jealous, pack a sandwich of hummus, fresh red pepper slices, cilantro and onions on dense whole grain bread with a side of olives and cherry tomatoes and an apple. In short, go to town.
What is good to bring for travel by auto, train or ship?
The joy in traveling in your own car is that you can pack as much as you want. Go ahead and pack all of the above items described and more: last night's pasta with tomatoes, capers and onions, for example, would work well in a cooler if you are ok with a cold pasta dish.
If you are on a bus, train or ship (presumably for a long time), your space options are limited. In this case, I like to bring salted edamame as a light snack. They are so much lighter for the waistline than nuts, but also packed with protein. I rely on tasty sandwiches like a tomato, olive and vegan feta cheese (thanks Violife!) on whole grain, dense bread to get me through!
When preparing for travel, the same constraints apply regardless of meat or dairy: soups are not allowed and salads are bulky. (However, I have been known to put a salad in a Ziplock bag and eat it in my plane seat with a fork.) Pack just as you would on your past diet, only now you are treating yourself to the things that are good for you and portable. I often take my homemade bars or muffins, for example, so I don't have to rely on the concessions at the airport or bus station which are never very rewarding.
GATHERINGS
What are items one might bring to a holiday party that would be appealing to non-vegan guests as well as vegans?
OH! There are so many options. Please check here for the full list. To get you started, here is food for fodder: Eggplant Meatballs, Dairy-Free Lasagna, Plant-based Stuffed Peppers, Meat-less Meatloaf and Kung Pao No-Chicken Chicken. If you don't want to be in charge of making a main dish, try something like Sweet Potato Hash (so simple!) and is perfect as we head into the holidays.
When invited to a dinner party and the host is a foodie who enjoys preparing the kind of food a vegan isn't eating, how do you politely bring your own food or ask the hostess to do extra work?
This is a tricky one! I never ask the host to do extra work. If they don't already have an inclination to cook with veggies, I don't want to ask them to change. Instead, I politely ask if it would be ok if I bring a side dish to share with everyone to take a bit of pressure off and also to not bother her/him with my constraints. Here is an option-my Asparagus, Potato, Zucchini Casserole- that is hearty enough to keep you satiated, but enough of a 'side player' as to not upstage the host. No one has ever said no to my side dish. In fact, most at the party always get a kick out of trying something from 'the resident vegan'.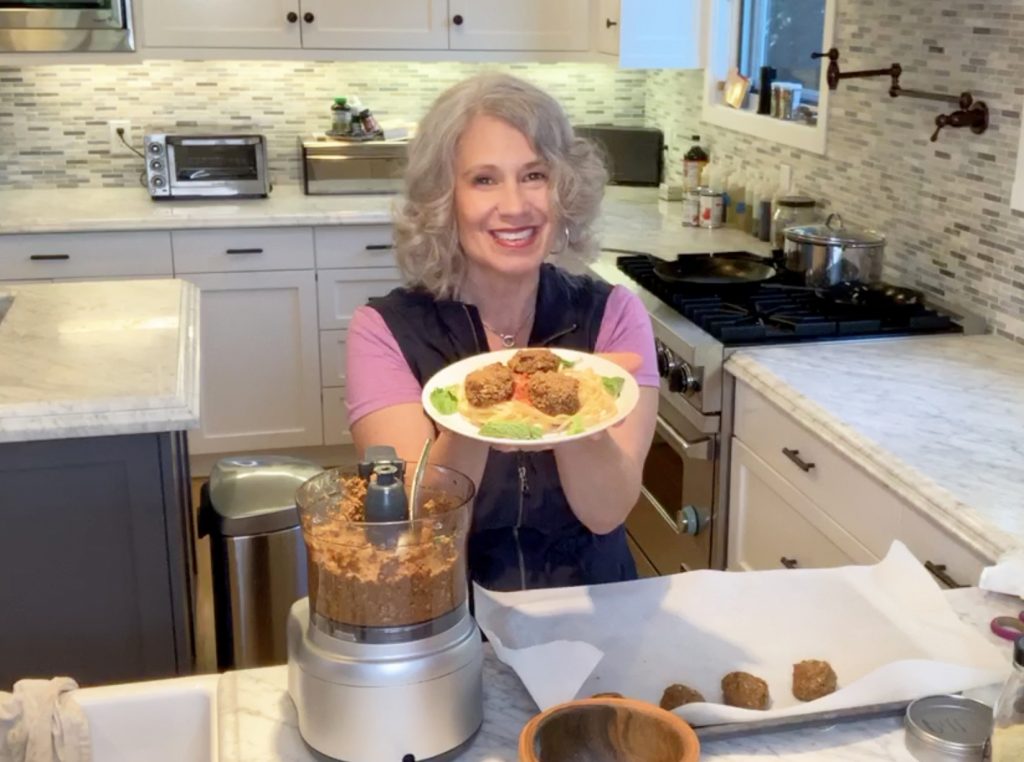 RESTAURANTS
What are some guidelines for locating vegan friendly restaurants?
Hello HappyCow.net! I love you! The HappyCow app will tell you what vegan restaurants are in your area and within seconds you will have a plethora of options!
What is a good way to handle gathering with friends for dinner at a restaurant that has very few or no vegan options in order to accommodate others who have to have meat?
Hopefully, when a group goes out to dinner, all dietary preferences are met. Can you imagine going out to dinner with a diabetic or someone who is gluten-free and not accommodating them? Ideally, everyone is open to everyone having a nice dinner and a restaurant can be chosen that has both plant-based and gluten-free and meat options. If the vegan options are slim, I ask the server what the chef can make that is vegan or what dishes are designed to be meat and dairy-free.
A personal shocker for me is when I am told that there is nothing designed to be meat and dairy-free and they proceed to tell me that two-thirds of dish (all the meat and dairy) will be taken off. Despite this, they are still charging for 100% of the dish which is no longer a full dish, nor was it devised with taste in mind. When this happens, I politely say that they are missing a big market by not getting in on the game…and then I hand them my card and offer to work with them. Since I do work with restaurants and food companies to develop vegan meals, I am always happy to help. If you come across this situation, feel free to send them my way! Honestly, this is a big window of opportunity to make more money for these restaurants. Plant-based meals are a chance for them to shine with creativity and skill and attract more customers, not demolish existing dishes.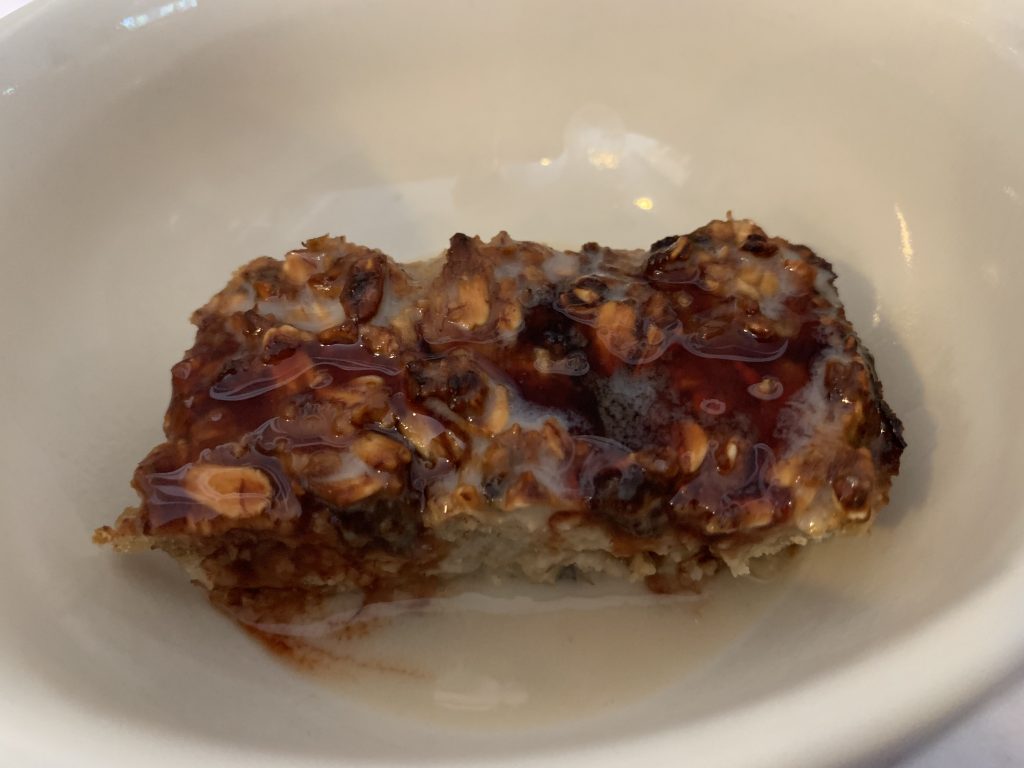 Answering challenging remarks –
If some friends and acquaintances belittle the vegan food you are eating- what are some replies?
This is so hard because it is really a form of bullying. I would never make fun of anyone for eating anything. Peanut butter and olives together is your thing? Sounds awful to me, but who am I to insert myself into your life? Making people feel bad about themselves is bullying, plain and simple. That said, I try to not go on the defensive, yet still hold my ground because bullying is not ok. I smile and say, "My doctor thanks me, my heart thanks me, my wallet thanks me, the planet thanks me and animals thank me. There are just too many personal benefits for me to be swayed by your comments. The truth is, I feel great. So, you do you and I'll just keep lovin' up on doin' me."
Well-meaning friends, acquaintances and relatives are very concerned about the supposed lack of protein in a plant-based diet. What is a good way to put them at ease?
I love to send them to The Game Changers movie on Netflix. But if they can't get to a TV and sit down for two hours, I usually remind people that plants have gobs of protein. We are conditioned to not know this but lentils, beans, nuts, oats, even mushrooms have protein. There are many plant-based sources of protein. In fact, plants are how animal meat gets its protein. Cows eat grass. Never has meat or dairy been the only option for protein. To boot, my daily Breakfast Power Bowl has 20g of protein–all from plants-and that's how I start my day!
Elysabeth Alfano offers many different cooking classes, as well as group and individual coaching to help people be successful with everything from working in a few more vegetable dishes to going half or fully-plant-based. Her next on-line class is November 23: Plant-based Cooking for the Holidays and you can register here. She is also the host of the Awesome Vegans Podcast and is a plant-based expert reporting on veggie food and news trends for radio and TV.
Photos: Courtesy of Elysabeth Alfano unless otherwise noted.
11 Attachments