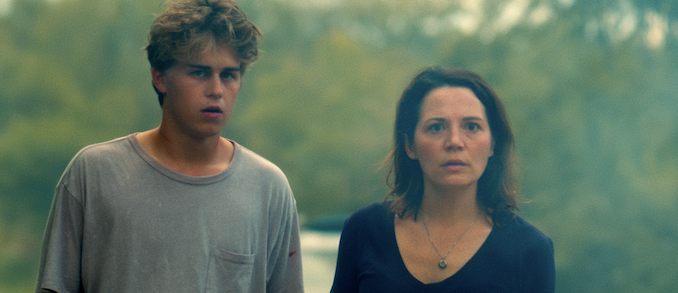 Following the world premiere of A John Mossman Film GOOD GUY WITH A GUN at the Dances With Films Festival (DWF) on Friday, December 2, 2022 in NYC, the film is set for its Midwest premiere at the Midwest International Film Festival,. GOOD GUY WITH A GUN is set to be shown on Monday, February 27, 2023 as part of the festival at Gene Siskel Film Center (164 N State St, Chicago, IL 60601).
This is an important film, compelling, ironic, and timely. This is a sit on the edge of your seat kind of movie, nuanced and complex. Its strength is in the way in which it challenges the black-and-white concept of good guy/bad guy, the film contrasts those who value guns and those who don't but there is so much more – take a look at what is happening in and to America.
Mossman is thrilled to bring the film home to Chicago, where the film was germinated, cast, and completed in the Chicagoland area. The film has been enjoying a successful festival circuit, including Dances With Films and the Buenos Aires International Film Festival, and receiving a LA Cinematography Award, six nominations from Edinburgh Film Festival including Best Picture and Best Director,Best Picture and Best Cinematography nominations from Seattle Film Festival. GOOD GUY WITH A GUN will play on Monday, February 27, 2023 as part of the festival at Gene Siskel Film Center (164 N State St, Chicago, IL 60601) are available at tickets.
The film tells the story of a boy who loses his father to gun shots and goes with his mother from Chicago to a rural part of Illinois to clear the home of the deceased father-in-law/grandfather.  Suddenly, they find themselves in a world they don't know. There are different attitudes and expectations. Filled with unexpected twists and turns, the many unintended consequences are ironic and tragic.
The cinematography In this film captured powerful images and tension that speak more loudly than the words. An emotional roller coaster is revealed, joy, delight, fear, terror, horror, anger expressed and captured.
The story of the film germinated from two major incidents of gun violence, the Sandy Hook massacre and the January 6 insurrection. As an avid outdoorsman, patriot, and gun owner, Mossman was propelled to create a film that responded to the Capital riots and sparked dialogue among those it may trigger on both sides of the aisle. He states, "While this story at its core is a drama about family and how good people might fight their way back from the dark paths they find themselves on, the film specifically targets the hot button issue of guns in America, which is represented with the nuance and gray area conspicuously absent in our rancorous politicized environment. The majority of America senses the false premise of having to "choose sides" in what should be a discussion vs. a debate that fractures families and I feel this film provides at least a place to start in that discussion. On a personal note, as a hunter, I was horrified by the Jan. 6 "inaugurrection" and increased radicalization of the gun culture I am associated with and could no longer remain silent. And while this story could be told from any corner of America, I was deeply committed to shooting in the Chicagoland and surrounding areas. Combining the talents and resources of like-minded collaborators committed to this special thing called midwest filmmaking resulted in a sense of ensemble and dedication to the sometimes messy truths the story required. I am forever grateful for these collaborators, producers Kevin and De, our investors, and festivals who feel this story needs telling." And, each day the drum beat of gun violence continues everywhere.
The film stars Beck Nolan (Facial) as Will Greenwood, Tiffany Bedwell (Batman v Superman: Dawn of Justice) as Tessa Greenwood, Jack Cain (Love, Victor) as Jonah, David Stobbe (Vronika) as Cade, Steppenwolf's Ian Barford (13 Going on 30) as Jerry, Dan Waller (Canal Street) as Duke, indie powerhouse Joe Swanberg (You're Next) as Tom Greenberg, veteran Chicago comic actor David Pasquesi (Veep) as Philip, Morgan P. Allen as Auggie, John LaFlamboy (The Moleman of Belmont Avenue) as Officer Osborne, John Mossman (Into the Wake) as Riggs, and Liv Shine (Shining Girls) as Donelle. Jennifer Jelsema (Come As You Are) as Anna, Chad Kaple as Mr. Hargis, Elizabeth Laidlaw (The Red Line) as Marilyn, Kathy Scambiatterra (Into the Wake) as Mrs. Zirzow, Skye Shrum (Number 6) as Noreen, Roger Welp (Saint Frances) as Officer Kruegher and Todd Wojcik as Father Tinley.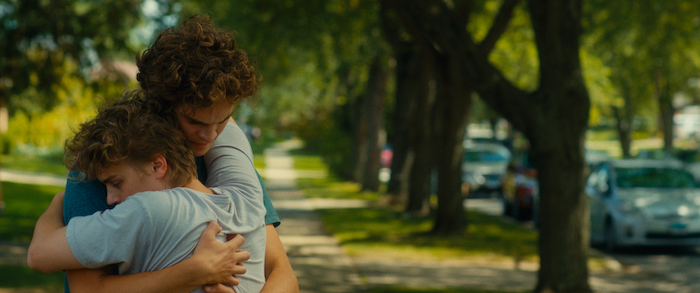 GOOD GUY WITH A GUN is produced byKevin Cooper (Secondhand Lions) and DeAnna Cooper (Miss Arizona), in association with John LaFlamboy's Zombie Army Productions and Minimal Productions, casting by Claire Simon (Man of Steel), cinematography by Christopher Lane (Magic of Disney's Animal Kingdom), production design by Emmy Weldon (Spies Are Forever), costume design by Yasmina Gvodjian (Pools), sound mixing by Nickolas Engelman (Wake Up), editing by Ana Christian (Work in Progress), coloring by C. Ryan Stemple, makeup by Alana Areyzaga (Decrescendo), weapons mastery by Matt Stratton, stunts by Greg Poljacik post sound by Noisefloor Ltd, and publicity by Katie Rosin/Kampfire PR (Liza Anonymous).
GOOD GUY WITH A GUN play on Monday, February 27, 2023 as part of the festival at Gene Siskel Film Center (164 N State St, Chicago, IL 60601).
Tickets are available
Running Time: 109 minutes
@goodguywithagunfilm
​​JOHN MOSSMAN (writer/director) has written and directed numerous award-winning films, including the acclaimed Feature Into The Wake, winner of the Industry Choice Award at Dances With Films. His work has screened at the DGA, the Egyptian Theater as part of the American Cinematheque Series, and has won top awards at fests worldwide. His groundbreaking documentary on teen mental illness, There's No Such Thing As Crazy, received Telly and Voice awards.
John is a co-founder of The Artistic Home Theater in Chicago and Actor Training Program where he has directed notable revivals as well as new works, receiving a Jeff Award for his adaptation of Paddy Chayefsky's screenplay The Goddess. In 2019 his production of Requiem For A Heavyweight received Jeff Awards for Best Direction, Production, Sound Design and Lead Actor. For 18 years he has run South Side FYI, a mentorship program for young underserved filmmakers from Chicago's South Side. He teaches Directing at Columbia College and Second City Film School. He hails from Baraboo, Wisconsin, a town noted for its circus and Indian Mounds.
Photos: Courtesy of Good Guy with a Gun