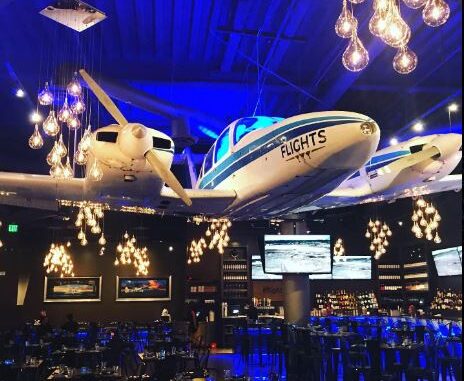 Dining in Elevated Flight
Flying never glided in more smoothly than in FLIGHTS Restaurant & Bar, landing at the Miracle Mile Shops in Planet Hollywood. At FLIGHTS you can experience more luxurious dining with triple the fun! Flights of three are FLIGHTS' specialty, where you can indulge in your favorite food and cocktails in three unique ways. Restaurateur, Alex Hult, created this concept to combine flights of fun with exceptional quality food and cocktails.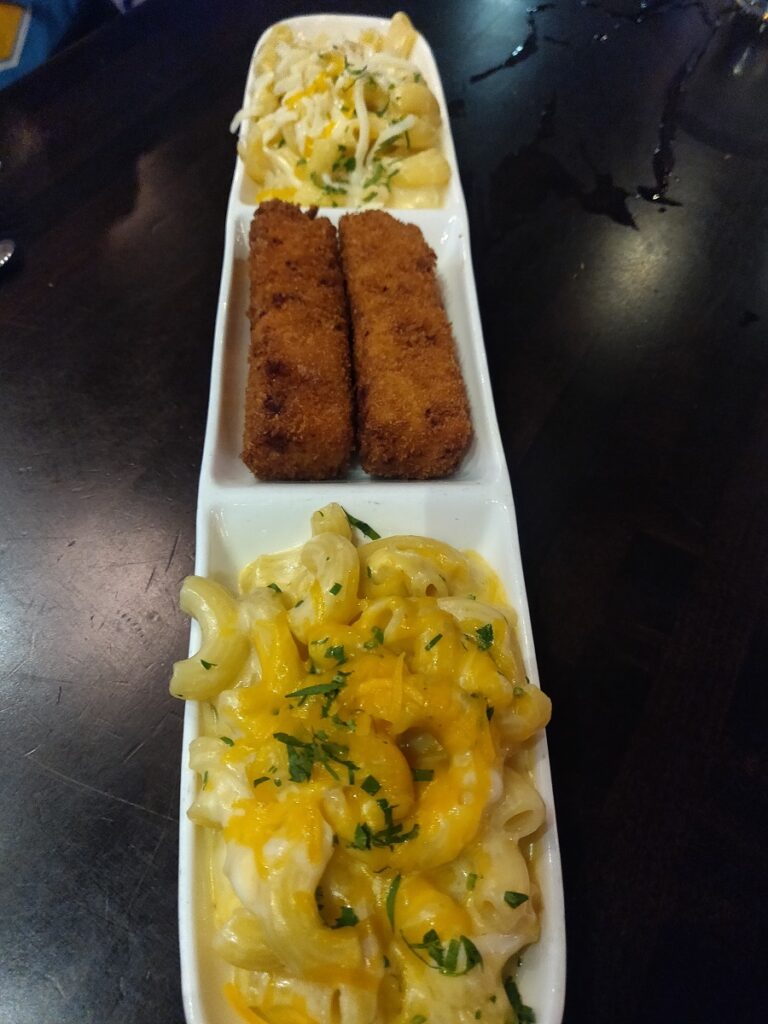 At FLIGHTS, you can fly away to unique heights with dishes like Mac and Cheese: Crispy Bacon Mac and Cheese Sticks, Four-cheese, and the personal best, Truffle Mac and Cheese. You can also take-off with another delish dish like Smoked BBQ Ribs which includes Sweet Memphis BBQ, Spicy Asian kick BBQ, Smokey Ancho BBQ, served with Jalapeno Coleslaw. Other FLIGHTS include Tacos, Sliders, Chicken Wings, Empanadas, Salads, Shrimp, and the Signature Skewers.
Ever want to take a retreat Around the World? FLIGHTS will provide you with samples of each signature food to send your tastebuds on a trip they will never forget. Around the World dishes are made for sharing and combined with great flight attendant servers and aviation-themed décor, which satisfies even the pickiest of eaters and the portions will not be leaving you wanting more.
What can be better than traveling around the world? Imagine your favorite cocktail served in three unique flavors to accompany you on your travels. FLIGHTS is the best way to travel, especially for passengers celebrating birthdays, engagements, or bachelorette fun beginning with the Martini Flight: Cosmopolitan, Lemon Drop, and Dirty! You can also get going on FLIGHTS' Mojitos, Old Fashions, Bloody Mary's, Frozen Daiquiris or Pina Coladas, and Mimosas: Peach, Orange, Strawberry. Mocktinis are also in flight.
Don't exit the landing strip without trying some of the delectable desserts, such as a FLIGHT of Mini Cheesecakes featuring the following toppings: Blueberry, Chocolate, Caramel, Strawberry, and Whipped Cream or the Warm Fudge Brownie with Vanilla Ice Cream, Chocolate sauce, Whipped Cream and a Cherry.
Alex Hult ensures that his creation includes high quality steaks and focuses on quality ingredients but is most known for FLIGHTS world class unique cocktail program. FLIGHTS also offers regular dining service portions like the bacon cheeseburger shown above, so soar in on your next dining adventure and take FLIGHT with delight!
Reservations are encouraged: Flights Restaurant & Bar Las Vegas