Show your love to the earth, by enjoying the outdoors, or shopping sustainably produced, eco-friendly products. We have many items in this guide to choose from. Click a link below to jump to the section that will work best for your gifting needs, or scroll through all our items to be inspired!
Boxed Water
Boxed Water™ is the leading sustainability-packaged water brand. At 92% plant-based (including a plant-based cap made from sustainably-grown tree pulp waste) and 100% recyclable, they have planted over 1.3 million trees in partnership with the National Forest Foundation (NFF) as a part of their ongoing commitment to support the planet and sustainability efforts. Boxed Water™ is committed to maximizing sustainability and minimizing their environmental impact. Every carton supplies the purest quality water with a clean, crisp taste, and can be reused and refilled several times before recycling.
Ingredients:
100% pure water
pH of 6.4- neutral
8x reverse-osmosis filtered (removes TDS) and UV treated
With Boxed Water™, you and your family can stay hydrated while also feeling good about doing their part for the planet.
Various Prices (available in stores and online) Buy now!
Eufora – Hair Care Products
Plant based formula gives your hair just what it needs to thrive. Eufora products are formulated in Botanical Bases such as 100% Organic USDA Certified Aloe Vera and an All Plant Essence™ of Sage and Thyme. Each product has complex aroma blends of 100% Pure Essential Oils for an authentic aromatherapy experience. Eufora is created without petrolatum or petroleum jelly, harsh sulfates, artificial colorants, mineral oil, parabens, and animal testing. In addition to being a natural product, Eufora participates in fair trade, ecological harvesting and climate conscious practices!
Various prices Buy now!
RIND Snacks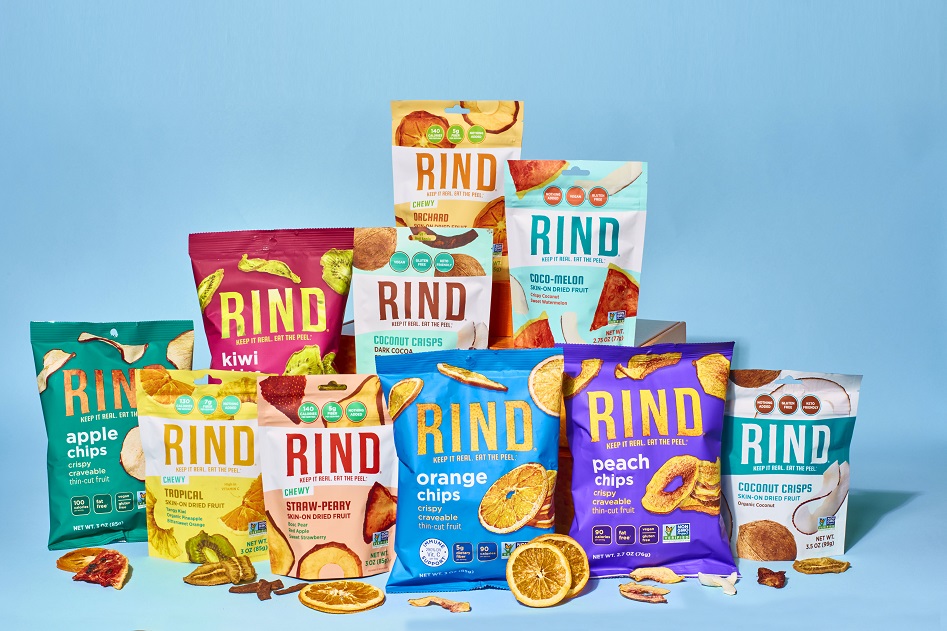 RIND Snacks, makers of upcycled and sustainable whole-fruit snacks (chewy and crisp varieties), is shaking up a category 'ripe' for disruption—fruit snacks—with a line of unique and functional whole fruit snacks that maximize nutrition and minimize food waste. The secret ingredient to RIND's eco-friendly fruit snacks is not something they add, but rather what they don't subtract: the rind. As the heart of a fruit's nutritional power, the rind contains up to three times more fiber, vitamins and antioxidants than any other part of the fruit—and yet, these edible peels are one of the most commonly discarded food items.
These small scraps represent an estimated 10% of total food loss and with 40M tons of food unnecessarily wasted each year in the U.S., RIND is committed to creating nutritious, single-ingredient snacking alternatives that are better for both people and planet. In 2021 alone, RIND helped eliminate over 350,000 pounds of edible fruit waste from ending up in landfills and in 2022, the total for the amount of fruit waste saved amounted to approx. 1.03M pounds. The brand's upcycled, eco-friendly offerings help to address food insecurity, climate change, resource and energy conservations issues by transforming 'unwanted' ingredients into crave-able snacks that today's consumers love!
Various prices Buy now!
GoSili® 8″ Silicone Ocean Straws that Support Ocean Conservation, Eco-Friendly Reusable Soft Drinking Straws with Marble/Swirl, 6pk
By 2050, there will be more plastic in the oceans than there are fish. Yes, you read that correctly. GoSili is on a mission to reuse, waste less, and clean up that mess! GoSili Reusable Ocean Straws are made with 100% platinum silicone and give back to ocean conservation. 1% of each purchase is donated to organizations that support ocean clean-up and preservation. In addition, every Ocean Straw is unique and features its own water pattern. Much like our waterways, no two straws will ever look the same! GoSili straws are designed with maximum durability in mind, while also being easy to clean! Because our reusable straws are translucent, you can easily see when the straws are clean. They are dishwasher safe, can be washed by hand (no brush required!), and can even be boiled to sterilize. GoSili Standard Reusable Silicone Straws are 8 inches with an opening of 0.6 centimeters and are made for 12 oz., 16 oz., and 20 oz. beverages. On behalf of our planet, thank you for making the choice to waste less, and GoSili.
$9 Buy now!
PADI Products Made From Recycled Plastics
PADI (Professional Association of Diving Instructors) is the largest purpose-driven diving organization. Committed to our blue planet, PADI makes the wonder of the underwater world accessible to all, empowering people around the world to experience, explore and take meaningful action, as Ocean Torchbearers, to protect the world beneath the surface. PADI has created an ocean-first marketplace that offers the gear you need, made out of materials that result in real change. From rash guards made of retired fishing nets to towels spun from ocean-bound plastic, PADI provides sustainable choice for the water lovers who want to buy better for a bluer planet.
In less than three years, PADI Gear, thanks to the support of its community of changemakers, has donated over $46,000 to marine charities and removed 58,600 pounds of plastic from the ocean—nearly 1.9M plastic bottles and counting!
$12+ Buy now!
1SAVES20
1SAVES20 is a new resource-conscious beauty / hygiene brand dedicated to raising awareness about water conservation. With body wipes, hair and face mists, and more, they hope people shower less and save more water.
The products are cruelty-free and vegan, and contain no gluten, parabens, alcohol or sulfates. Their product list includes:
Body wipes – with charcoal and salicylic acid
Body mist – with aloe and rose oil
Face wipes – with collagen
Face mist – with aloe vera and sea salt
Cleansing balm – mineral oil-free
Multi-balm – with shea butter, sunflower seed oil and almond oil
Dry shampoo – with aloe vera and sea salt
Hair mist – with aloe vera and sea salt
An 8-minute shower consumes over 20 gallons of water, which is why 1SAVES20 was invented. 1SAVES20 is a solution for a convenient, rinse-free experience for body, hair and skin geared toward those in-between days, après workouts and while traveling. The name indicates the number of gallons of water saved with each use.
$12.99+ Buy now!
Take me to the table of contents
$15-$30
Electra Bicycle Co. – Love Me Small Ding Dong Bike Bell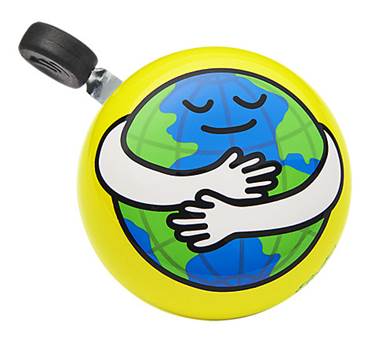 Share your love of Mother Earth with this fun graphic bell for your bike. Not only is it a functional way to let others know you are zooming by, but it will also brighten your day with the bright colors. Ding your way to a beautiful Earth Day, every day! Fits standard bike handles with attachment hardware included.
$15.99 Buy now!
GoSili® 16oz Silicone Tumbler Pint, Eco-Friendly Reusable Silicone Drinking Cup
The GoSili Reusable Silicone Travel Sili Mug is the only silicone coffee cup on the market without a plastic lid and that hold its shape! This travel mug is made with 100% European grade, platinum silicone, 100% plastic-free, and features an embedded stainless-steel ring that makes it strong enough to grip, without collapsing. Smart, simple design meets amazing functionality! GoSili's patented technology paves the way for a new drinking experience and is the perfect alternative to all the excessive plastic and styrofoam coffee cups that end up in our landfills and oceans.
$15.99 Buy now!
Taco vs Burrito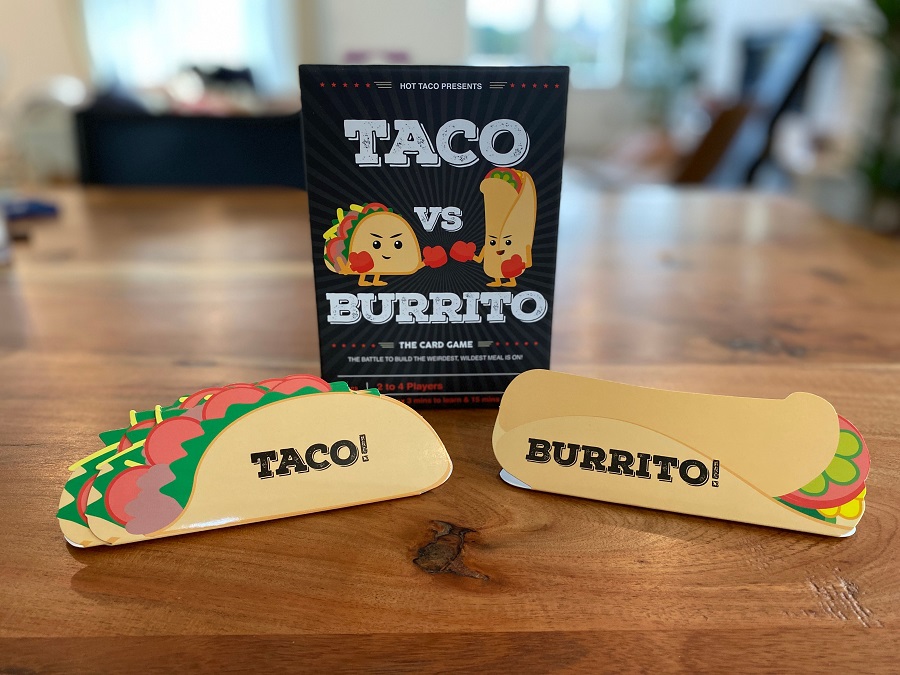 Taco vs Burrito is a wildly popular and surprisingly strategic game was created by a 7-year-old and has taken the card game industry by storm. With over 600K games sold and over 12,000 five-star reviews, Taco vs Burrito sold a whopping $5.6 million in 2021. It's perfect for kids, adults and families!
Not only is the game awesome, but so is the production of the game – it's Climate Neutral! Carbon emissions have been measured and reduced where possible and that unabated CO2 emissions have been offset via recognized, certified carbon offset projects.
$19.99 Buy now!
Pull Start Fire
If you love roasting marshmallows over a campfire, or just enjoy sitting by a campfire, but don't love starting a fire, Pull Start Fire has got you covered. Requires no matches and no kindling, just pull to start. It burns for over 30 minutes and will light wet, frozen or dry wood! Easy to pack and take with you on all your outdoor adventures and is made out of 89% recycled materials!
$19.99 Buy now!
Bold Made Card Game
Bold Made was awarded the Best Children's Product Award by Tillywig. Bold Made flips the script on traditional Old Maid by including Bold Women who made huge impacts on our world such as Malala Yousafzai, Temple Grandin, Ellen Ochoa, Roberta Bondar, Billie Jean King, Georgia O'Keeffe, Sally Ride, Maya Angelou, Amelia Earhart and many more. Bold Made also has a more aspirational goal of ending the game with the Bold Made card. The perfect way to have fun and learn about inspiring women at the same time. #educationisfun
Not only is the game awesome, but so is the production of the game – it's Climate Neutral! Carbon emissions have been measured and reduced where possible and that unabated CO2 emissions have been offset via recognized, certified carbon offset projects.
$19.99 Buy now!
GoSili® 12oz Stemless Silicone Wine Cup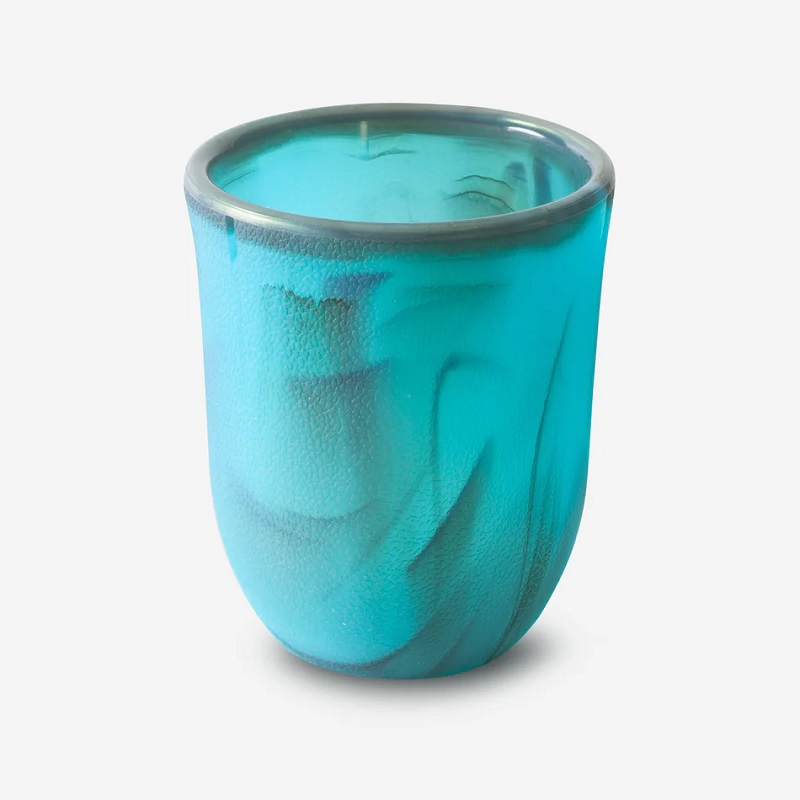 Meet the 12oz GoSili wine cup. The only silicone wine cup that holds its shape! GoSili stemless wine cups are made with 100% European grade, platinum silicone and 100% plastic-free with an embedded stainless-steel ring that makes them strong enough to grip without collapsing.
GoSili cups are unique in that they are incredibly durable and meant to last a lifetime…which is kind of the point! You'll never have to worry about dings and dents! It's an easy sustainable solution to kicking the single-use cup habit. Whether on-the-go, in the great outdoors or staying home, the GoSili cup is easy to use anywhere you are and easy to fall in love with. Also incredibly easy to clean. All components of the GoSili cup are dishwasher safe in both the top and bottom rack. Need a quick reheat? No worries, GoSili cups are also microwave safe.
$19.99 Buy now!
Geomag Glow 25-Piece Magnetic Building Set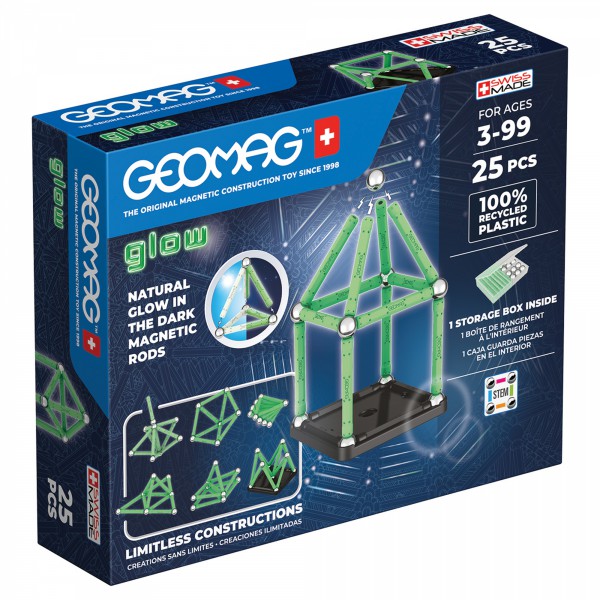 A revolutionary way for kids ages 3+ to unleash their creative minds! With our new plant-based glow technology and 100% recycled plastic, let imagination take center stage and build limitless shapes, animals, and moving vehicles. Not only does it provide hours of fun and learning for children, but it's also sustainable and environmentally friendly. Get ready to explore the amazing world of STEM with Geomag Glow Eco Recycled– the perfect combination of entertainment & education!
$24.99 Buy now!
Geomag Magicube Animals 9-Piece Block Set
This set is great for play for ages 1+. Made from 100% recycled plastic this set contains 9 magnetic cubes, incl. 3 cubes, 3 half cubes, and 3 quarter circles – perfect for inspiring imagination and curiosity in children of all ages. Designed to help develop eye-hand coordination, creativity & problem-solving skills – Geomag's Animal Shapes is the perfect way to keep your kids busy & learning for hours on end.
Unlock their imagination with the power of magnets and watch in awe as shapes come to life in vibrant colors. Get stuck into some quality family time – build structures, master engineering challenges and create masterpieces. All whilst ensuring play time is green. Embrace STEM.org-certified magnetic play!
$27.99 Buy now!
Geomag Glitter 35-Piece Magnetic Building Set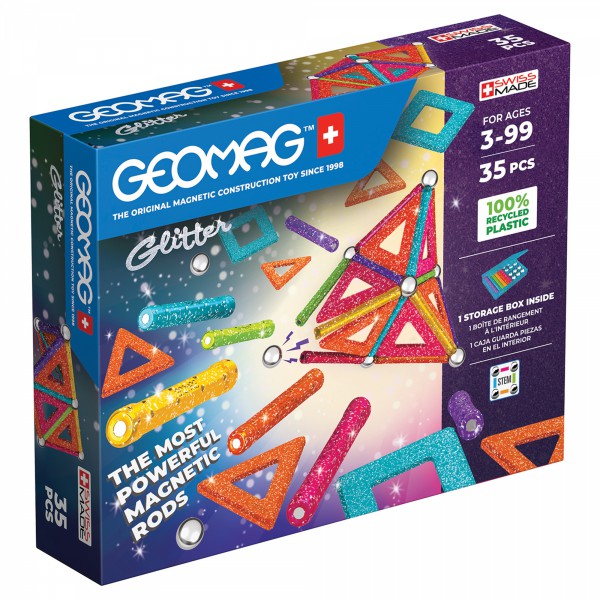 Uncover a unique, thought-provoking way for your child to play! Geomag Glitter Eco Recycled magnetic toys are the perfect way to explore science, creativity, and engineering using 100% recycled plastic materials. With its sparkly and colorful pieces, children can challenge their minds and express themselves in an innovative way. Unlock their brightest potential and let them shine.
Unlock their imagination with the power of magnets and watch in awe as shapes come to life in vibrant colors. Get stuck into some quality family time – build structures, master engineering challenges and create masterpieces. All whilst ensuring play time is green. Embrace STEM.org-certified magnetic play!
$29 Buy now!
Fab Slabs
Fab Slabs are a natural antibacterial cutting board brand made of sustainable Camphor Laurel trees in Australia! They are absolutely stunning and practical for every kitchen and make an amazing gift for the chef in your life!
Each of these beautiful, richly toned cutting boards and grazing platters is crafted from high-quality Camphor Laurel trees, a type of timber that is naturally and permanently antibacterial. Tests performed by a NATA approved lab showed bacteria were unable to survive after a short time, and boards used for the past 7-10 years still showed zero bacteria growth!
$29.99+ Buy now!
Take me to the table of contents
$30 – $60
HappySeed Boxes
The Happy Birdwatcher Company delivers thoughtfully blended, high-quality seeds tailored to your backyard to experience the happiness of watching wild birds flourish in your outdoor space. The company goes the extra mile of creating a sustainable process that gives back to the Earth that houses us all.
$32 (Starter Box) Buy now!
Plasket Basket from Electra Bicycle Co.
Electra Bicycle Co., popular lifestyle bike brand based here in SoCal and global leader in the cruiser, comfort and e-bike categories, is giving consumers the chance to help clean up the world's ocean with every purchase of its Plasket Basket! This Earth-friendly addition to your bike is made from recycled ocean plastic and snaps on and off your handlebars so you can take it wherever you go. It's perfect for collecting seashells, hauling burritos or shopping the local farmer's market (and bonus: it give you that I'm-doing-my-part-to-save-the-world feeling). Available in four colors, including Mint, Lunar Grey, White and Orange, the Plasket fits roughly 27 liters of cargo with a 5-kilogram weight capacity—perfect for your adventures on and off two wheels!
$33.99 Buy now!
Geomag Supercolour 52-Piece Magnetic Building Set
Unleash your inner scientist with Geomag Supercolour. Embrace creativity and learning by letting your little ones explore the wonders of science through a fun & engaging magnetic building game. The pieces are 100% recycled and made with high-quality materials for a long-lasting, eco-friendly play experience.
Perfect for ages 3+ and to have some quality family time – build structures, master engineering challenges and create masterpieces. All whilst ensuring play time is green. Embrace STEM.org-certified magnetic play!
$35 Buy now!
Geomag Mechanic Gravity Loops & Turns 130-Piece Magnetic Building Set
Experience the power of mechanical forces and discover why it's becoming the go-to choice for expert players! Build and create your own incredible structures using an innovative magnetic cannon, master gravity with spheres that move in harmonious motion, witness how cleverly designed pieces respond to life-like momentum, and take your game to a next-level complexity. With the Geomag Mechanics set, allow yourself to redefine the boundaries of magnetic model building and explore an entire universe of creative possibilities. An easy combo system allows endless possibilities as sets can be connected with one another. Fun for kids ages 8 & up!
$39 Buy now!
Rob Decker's National Park Posters

Rob Decker's National Park Posters are a true labor of love, featuring original artwork that captures the essence of each park, from the granite cliffs and waterfalls of Yosemite to the sweeping vistas and colorful layers of the Grand Canyon. With striking designs, bold colors, and a keen eye for detail, these posters are the perfect way to bring the awe-inspiring beauty of our nation's parks into any home or office. Plus, they make fantastic gifts for nature lovers and travel enthusiasts!
Each masterfully designed poster is signed and dated, and printed on "Conservation," a 100% recycled stock using eco-conscious soy-based inks. A portion of proceeds goes directly to organizations that support our national parks, helping preserve and protect these natural wonders for future generations.
$40 Buy now!
Oceanic Face Cooling Infusion
Cool off your skin! This skin-calming serum contains extracts of marine pearls and sponges from the Atlantic Ocean. These ingredients are scientifically proven to have anti-inflammatory, healing, and soothing properties. It's the perfect serum for sensitive skin because it reduces redness, irritation, and inflammation.
$42 Buy now!
Take me to the table of contents
$60 and up
HI-TEC
HI-TECH is known for their hiking and trail boots. They are makers of rugged, durable apparel and footwear for work, trails and life, authentically inspired by the real outdoor experience. Rest easy on the trails with your feet in HI-TECH shoes. Maria Densley, Splash Magazines Editor, states "I was a little worried at first when I got a pair of HI-TECH hiking boots, as they fit a little tight. I had used their online size chart and was hopeful they would fit. But after wearing them a few times they loosened up and formed around my feet, and now are the most comfortable hiking boots I have! I would recommend these to anyone hitting the trails, just be sure to wear them a few times before going out in the woods."
$59.98 Buy now!
Social Clothing – Make Stuff. Do Good. Sustainable T-Shirt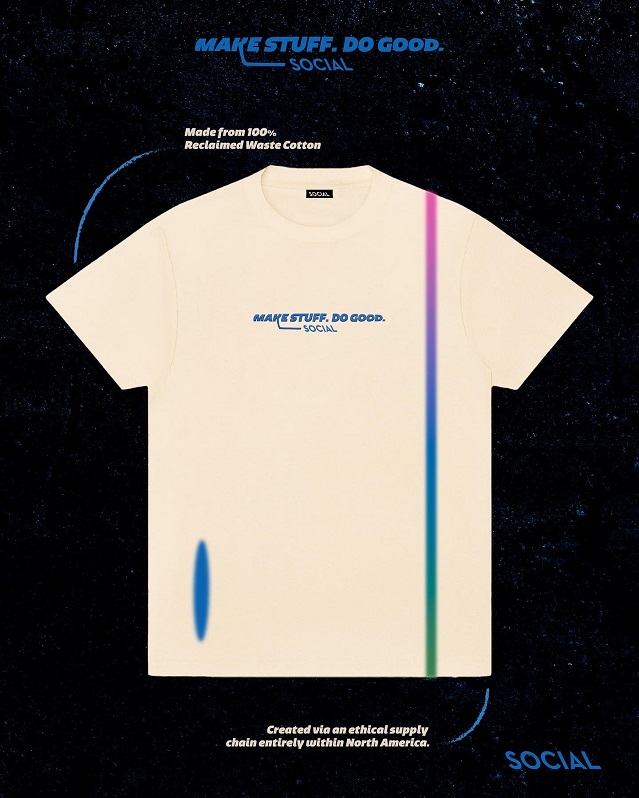 This shirt is made of 100% waste cotton, and is 100% biodegradable. Social Clothing is a sustainable clothing brand with a mission to create conversations about social issues and promote ethical and eco-friendly fashion practices. Social Clothing is rooted in the belief that we can make a positive impact on society by addressing the systemic oppression and injustice within the fashion industry.
Social Clothing uses up-cycling techniques and source fair trade and organic materials to create high-quality and stylish clothing pieces that are not only good for the environment but also support a more equitable and just society.
Follow them on Tik Tok, Instagram, and Facebook today!
$75 Buy now!
Baseline Midlayer from Coalatree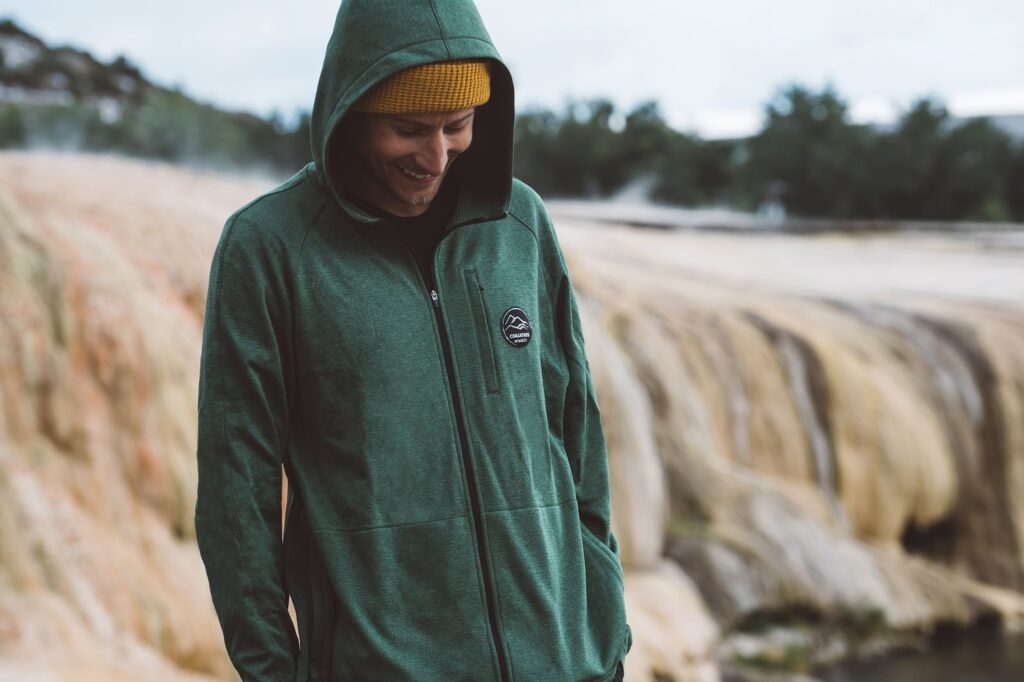 Spent coffee grounds are mixed and melted down with recycled plastic bottles to create the fibers for its innovative Baseline Midlayer. The result is a midlayer packed with features that are perfect for all outdoor adventures. Unlike other fleece garments, the Baseline does not shed microplastics when washed. This eco-friendly layer saves millions of tiny plastics from contaminating our ecosystems!
$79.99 Buy now!
Furtuna Skin Care Products
"Furtna Skin's ACQUA SERENA Micellar Cleansing Essence is made with 5 wild-foraged plants, hand-picked from the hills of our certified organic farm in Sicily. Our tri-purpose formula combines the gentle cleansing of a micellar water with the pH-balancing benefits of a toner, and the antioxidant boost of an essence. The olive-enriched micelle surfactant system draws out dirt and buildup, while the botanically-infused olive leaf water base delivers a concentrated level of vitamins and antioxidants to leave skin glowing, soft, and refreshed.
Our commitment to clean beauty runs deep. 1% of all profits will be donated to support non-profit organizations working to improve the wellbeing of people and the planet. All of our products are Environmental Working Group VERIFIED™, proving that our products meet EWG's strictest criteria for transparency and health. Also, we are certified by Leaping Bunny and can verify that we are 100% cruelty-free." Comments from Futuna
$85 Buy now!
Electra Bicycles
From cruisers to e-bikes, you are sure to find the perfect match for any age at Electra!
$299 + Buy now!
HOVSCO Electric Bikes
HOVSCO a fast-growing e-bike company, offers various short and long-range bikes, as well as all terrain options across budget levels. By purchasing an electric bike, customers are contributing to reducing the emission of harmful greenhouse gases into the atmosphere, perfect for Earth Day or any nature lover. A notable, environmentally friendly bike is the HovRanger Step-Thru Commuter. The Hovsco™ HovRanger Step-Thru Commuter is one of the sleekest, 7-speed electric bikes on the market today. The bike is powerful and nimble enough to navigate city biking. The E-Bike comes equipped with a 720Wh Samsung/LG Battery, 500W Upgraded Brushless Gear Hub Motor, and a sleek design with fully integrated battery design. Available in Bronze or Rose Gold.  
$1,499 Buy now!
Take me to the table of contents
*Photos courtesy of respective companies. We were not paid to promote these items, though many of the companies chose to send us the product prior to (and after) the publication of this guide.
*Feature image by Stephanie Harvey on Unsplash