This Mother's Day surprise your loved one with the great items in this guide. From tried and true favorites, to new products launched this year. We have many items in this guide to inspire your gifting needs. Click a link below to jump to the section that will work best for you, or scroll through all our items to be inspired! Happy Mother's Day!!
Up to $20
Jergens® Original Scent Moisturizer with Cherry Almond Essence
Jergens® Original Scent Moisturizer has been providing a touch of comfort for generations, enriching body and mind for an unmistakable feeling of love and care that we all yearn for, especially now. Original Scent Moisturizer relieves dry skin with moisture rich hydration to reveal deeply luminous, visibly softer skin. Skin's luminosity is restored with a unique illuminating HYDRALUCENCE™ blend and nourishing hydrators. It provides dry skin with long-lasting moisture to soften and visibly improve overall tone and texture.
$9.86 Buy now!
The Glow Up Journal: Everything You Need to Set Goals, Create Inspo―and Make It Happen! by Danielle Richardson, OD
The Glow Up Journal can help you discover your dram version of yourself and help track your progress through personal growth. Spend time determining who your dream self is and then work through goals to become that person. Full of prompts to help you in your journey like "Main Character Energy Daily, Mix n' Match the Best Workout Routine," and more.
Dr. Danielle Richardson is a Los Angeles-based author, optometrist, and the founder of Fierce Clarity. She takes a holistic approach to wellness in her own life and is passionate about sharing these tools and practices with others. Dr. Danielle's science background and yogic studies blend together to create her unique approach to wellbeing of the mind + body + soul. She focuses on creating evidence-based wellness content and yoga experiences to empower busy people to make healthier decisions. She has hosted international yoga retreats, corporate wellness programming, and pop-up events that introduce mindful and health-conscious living to a modern audience. Follow her @fierceclarity on Instagram and Twitter.
$16.99 Buy now!
Prospector Popcorn
Prospector Popcorn is more than just a gourmet popcorn brand, but one that provides competitive and inclusive employment for people with disabilities. They sparkle and transform their passions into professions, while earning paychecks with competitive wages. Approximately 75% of its 125 employees self-identify with a disability.
$20 Buy now!
Bamboozle's Kitchenware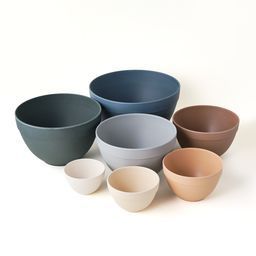 This Mother's Day celebrate your human mom and mother earth with amazing products from Bamboozle! Various kitchenware is available from mixing bowls in fabulous color schemes, with stackable and sustainable sets, to accessories that come in bundles for all the baking needs. Bamboozle material is made 100% from plants, with no plastic and less waste. Top off the kitchen magic with their counter top compost bin.
$20+ Buy now!
Take me to the table of contents
$20 – $40
YES Cacao Botanical Chocolate Bars
YES Cacao botanical chocolate bars are formulated with your holistic health in mind using powerful adaptogens, superfoods, teas, organic cacao, and more.
Endurance Botanical Chocolate Bar – Get the energy you need to make it through your work day with the power of maca, reishi, and shilajit.
Brain Power Botanical Chocolate Bar – Nutrient dense turmeric, lion's mane, and ginkgo help with inflammation, focus, memory, and cognitive function.
Bliss Out Botanical Chocolate Bar – If you need help unwinding, the gaba, blue lotus, and kava in this bar can help quiet the mind and give your mood a boost.
$27+ Buy now!
Dignity Coconuts – Mother's Day Bundle
Dignity Coconuts is an innovative company that produces organic and fair-trade coconut products. As a brand, they've made it their mission to put an end to modern slavery that leads to trafficking. Dignity Coconuts is a social enterprise with a mission to stop modern-day slavery for coconut farming communities. Their jars are now offered in over 1,200 retail stores across the US, including Stop & Shop, Giant Food, Meijer, Coborn's, Woodman's and Central Market and can be bought online on their website.
$27.95 (on sale) Buy now!
Owala FreeSip Bottle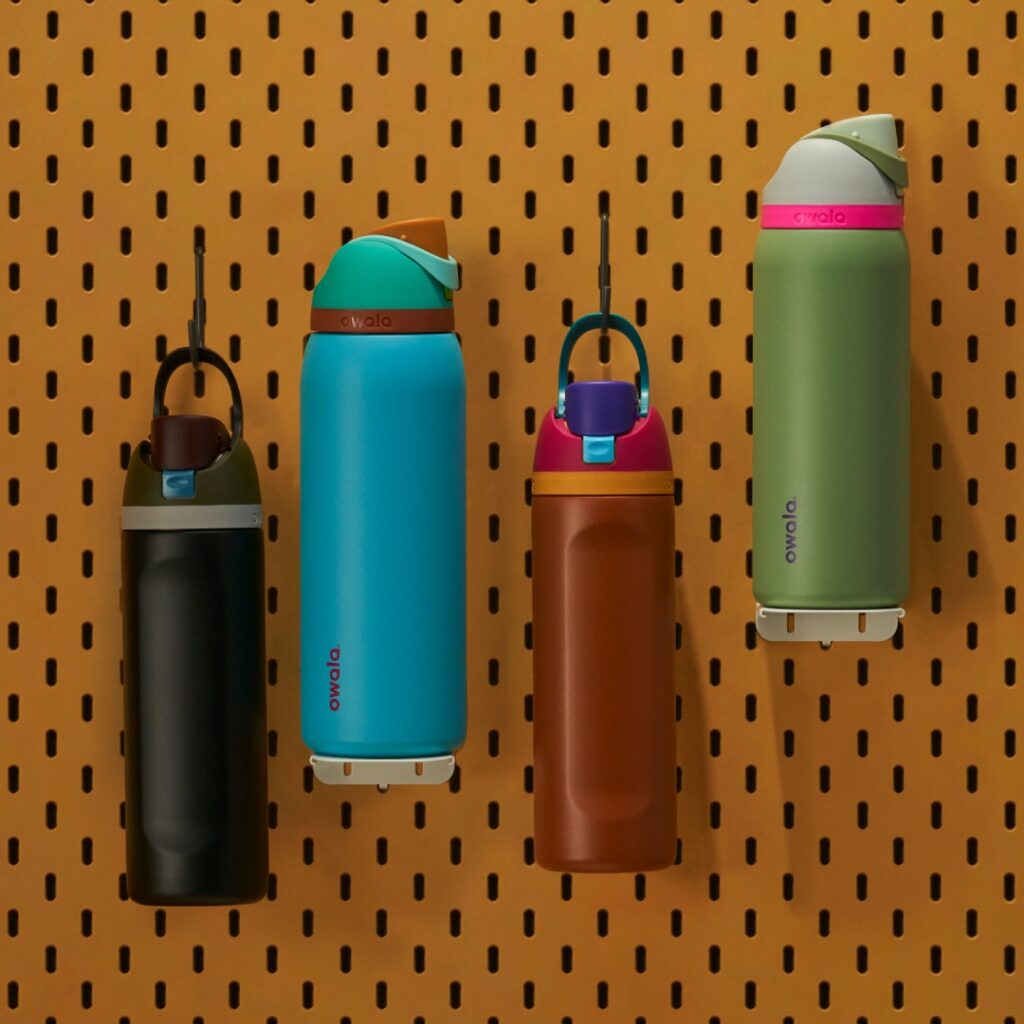 Owala FreeSip bottles are perfect for those that don't want to choose the type of bottle they drink out of. Go from sipping through the built in straw in an upright position or tilt it back to take a big drink through the wide-mouth opening. With the flip top its as easy a push of a button to take a drink or keep germs out. To top off its awesomeness, it is also a leak proof bottle that keeps drinks cold all day, and is made from top-of-the-line BPA free and odor-resistant Tritan plastic.
$27.99 Buy now!
Divine Chocolates
Dark Chocolate Lovers Variety Pack -For the dark chocolate devotee – this collection of Divine's rich and smooth dark chocolate will not disappoint. Gift set includes one 3.0 oz. bar of each of the following: 70% Dark Chocolate, 85% Dark Chocolate, 70% Dark Chocolate with Raspberries, 70% Dark Chocolate with Mint Crisp, 70% Dark Chocolate with Ginger and Orange, and 60% Dark Chocolate with Pink Himalayan Salt.
$30 (Dark Chocolate Lovers Variety Pack – prices vary for other options) Buy now!
MYRKL Capsules
Pre-Drinking supplement with high-performing bacteria, L-Cysteine and Vitamin B12. Patented and scientifically tested.
MYRKL has been developed and formulated in Sweden with a unique, natural, high performing live culture, enriched with Vitamin B12 that also supports the immune system*, brain health* and boosts energy levels*.
*These statements have not been evaluated by the Food and Drug Administration. This product is not intended to diagnose, treat, cure, or prevent any disease.
$34.50 Buy now!
Fabulyss Boutique Self Defense Keychains
Empower mom with this self defense Keychain from Fabulyss Boutique. Fabulyss Boutique was created after Alyssa Collazo was sexually harassed by a staff member on her college campus. When searching for self-defense products, Alyssa could only find small things like pepper spray or safety whistles. That's when she had the idea of a self-defense keychain that included multiple self-defense tools all on one keychain. Each self-defense keychain includes:
wristlet
sanitizer holder
kubotan
safety alarm/ LED light
pom pom
tassel
pepper spray (optional)
$35+ Buy now!
Take me to the table of contents
$40 – $60
Peak Cocktails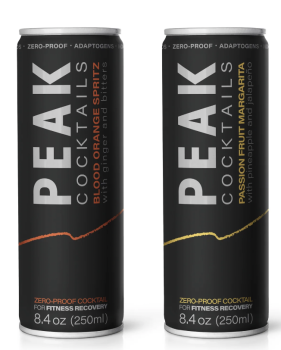 This next-level, zero-proof adult beverage is the libation to reach for when you want to unwind after a long day, chill out with friends, or day drink without regretting it tomorrow.
Unlike booze, Peak Cocktails work for you, not against you. Crafted with 6 science-backed superfoods, adaptogens, and nootropics, the cocktails support your muscle recovery, improve your sleep, and lift your mood.
Peak Cocktails Highlights:
Created by an award-winning mixologist and marathon runner
Zero guilt (35 calories and no added sugar)
Relaxes your mind and lowers stress levels
Supports better sleep and fitness recovery
No alcohol, caffeine, or artificial ingredients
Vegan and gluten-free
Available in two flavors: Tart Passion Fruit Margarita and Juicy Blood Orange Spritz
$42+ Buy now!
BEAM Super Greens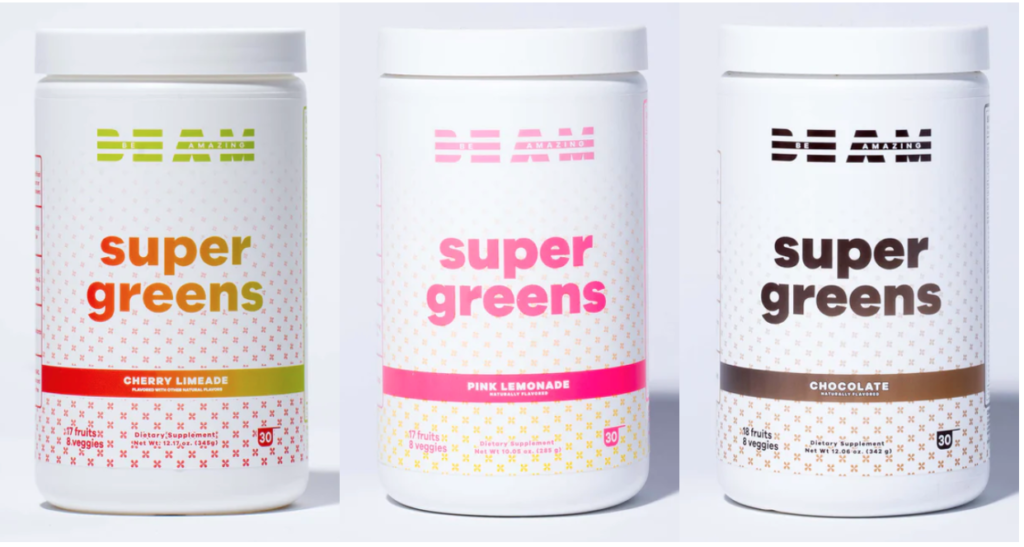 BEAM Super Greens is packed with 26 fruits and vegetables giving you the nutrients and energy to Be Amazing. It supports your immune system, increases energy, provides antioxidants, and reinforces your digestive system. No matter your lifestyle, Super Greens will have legendary benefits. Flavors include Cherry Limeade, Pink Lemonade, Chocolate, Berry, Citrus Matcha and Apple Cider.
$45.99 Buy now!
GUESS Seductive Blue for Women
GUESS Seductive Blue for Women is a daring new fragrance that radiates an irresistible temptation and seductive appeal. A floral fruity fragrance, this energizing scent opens with vibrant notes of fresh pear, a feminine heart of velvety flower petals, and an earthy trail of sensual musk and patchouli.
Top Notes: Crisp Pear, Italian Bergamot
Middle Notes: Dewy Peony Petals, Upcycled Rosewater, Blue Freesia, Cyclamen
Dry Notes: Plum, Silky Musk, Amber, Patchouli Indonesia
$48.75 (on sale) Buy now!
ADORAtherapy
ADORAtherapy aroma perfumes lift and shift moods in the moment, allowing users to tap into their best self. When we have the presence of mind and heart to be more adoring and compassionate with ourselves, this very feeling cascades into the world and all we touch within it. As we individually transform into the best version of ourselves we weave a new tapestry for humankind, ultimately elevating our collective consciousness.
ADORAtherapy products are sourced from organic, biodynamic plants and essential oils blended into expertly customized formulas called Mood Boosts™. Transformation is at the very heart of the ADORAtherapy mission. Founded upon the belief that Mother Earth's abundant resources offer the ability to transform the human experience.
$50 Buy now!
Take me to the table of contents
$60 and up
Skechers
It's no secret that Mom's wear multiple hats throughout the day; chauffeuring, cooking, cleaning, and playing. This year, give Mom a pair of shoes that work for each of these daily activities. BOBS from Skechers offers trend-drive, comfortable, and philanthropic styles that perfectly meld function and fashion. Feel extra good about gifting since BOBS styles give back to shelter animals. To date, Skechers has contributed more than $9 million to help 1.7 million shelter pets! You can choose from sneakers, espadrille and sandal styles that are available for purchase at skechers.com and in select Skechers retail stores.
$55-$110 Buy now!
ekuBOX
Mother's Day is fast approaching and you'll want to honor moms with a thoughtful gift that makes them feel special and appreciated. ekuBOX is here to help with gorgeous gift boxes that exemplify what it means to share the love.
eku stands for EAT, KEEP, and USE. There's something to eat, something to keep, and something to use in every beautifully hand-curated box. ekuBOX plants a tree for every box sold, too! They make any occasion a reason to give.
For your mom or grandmother, favorite auntie, gal pal, or mentor, show them your admiration with one of the following must-haves. Nothing says you deserve some "me-time" like a fabulous spa-themed set for self-pampering at home – candles, soaps, sweets, flowers – ah, yes!
$65+ Buy now!
Shapellx Smart Sculpt Ruched Front Swimsuit
Ready to make a splash this summer? Look no further than the Smart Ruched Front Swimsuit. This flattering swimsuit is designed to provide the perfect fit and shape, no matter the body type. The ruching detail is designed to hug curves and enhance natural shape. Plus, the fabric is lightweight and breathable, to stay comfortable all day long.
$78 Buy now!
Bond Heart Necklace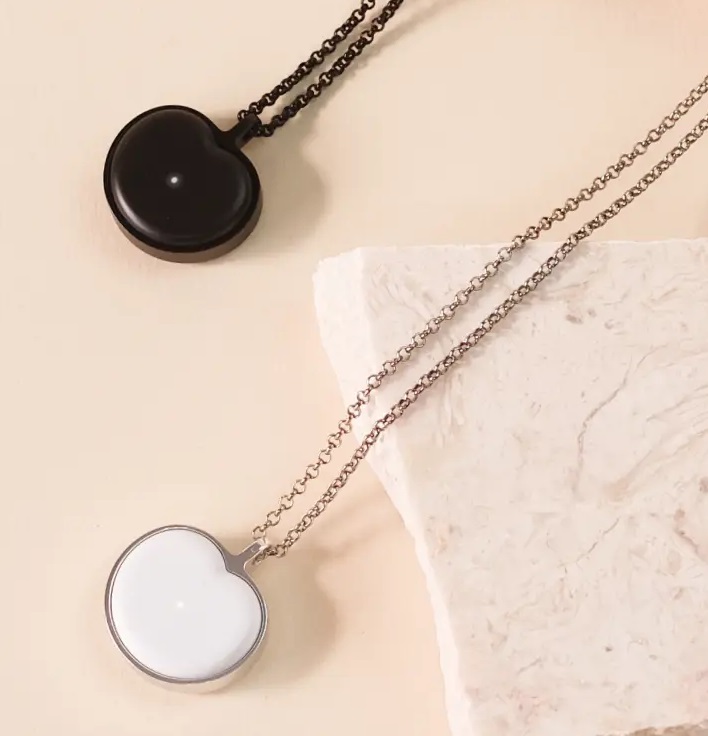 The smart necklace where you keep your loved ones heartbeats. Hold it and feel their heart in your hand. Record the heartbeats of your loved ones and store them in the Heartbeats Library app connected to your necklace. Hold the pendant to feel the heartbeat of your loves when you are away from them or just need some extra love.
Follow them on Instagram for all their up to date news @bondtouch
$99 Buy now!
Carrière Frères Botanical Gift Set
Through this Botanical Set, Carrière Frères invites you to discover three distinctive scents, each coming from a different family. A fruit, a flower and an herb, Tomato, Orange Blossom and Verbena depict olfactory landscapes: from sun-drenched, Mediterranean vegetable gardens to Maghreb's divine orchards, and all the way to South American plantations, the gift box hides a fragrant bouquet under its illustrated cover. Quite the ideal present. Ideal to perfume small spaces, the little Carrière Frères candles can be placed in an office, a bathroom or on a beside table.
PERFUME
TOMATO – Its vegetable flavor, both tangy and sweet, evokes indulgence. Its green note places it in the heart of a field, where the ripest are ready to be picked.
ORANGE BLOSSOM – Sweet and slightly powdery, orange blossom embodies a floral scent, with a white flower and a waxy, somewhat sweet note.
VERBENA – Its citrusy freshness accompanies us all year round. The verbena leaves are highly fragrant, with green notes of fresh grass and a citrusy smell and taste.
$110 Buy now!
SideTrak Portable & Desktop Monitors
For mom's who work remotely, hybrid, or on the go, SideTrak has great monitors to keep you going where ever you call the office. The SideTrak Swivel is the favorite for Splash Magazines Editor Maria Densley. It is easy to pack in the case with her laptop and even easier to use. Plug and play is all it takes. The screens are compatible with Windows, Chrome, and Mac.
$239+ Buy now!
Take me to the table of contents
*Photos courtesy of respective companies. We were not paid to promote these items, though many of the companies chose to send us the product prior to (and after) the publication of this guide.
*Feature image by Amy Shamblen on Unsplash