What is one thing you want people to know about your history?
I want people to know my story. Teach them what I know about my Colombian roots. To show that elcielo is a restaurant and a brand of luxury experiences where the tradition of Colombia, its culinary richness, is mixed with innovation, creativity and neuroscience. It is a unique product worldwide. Also share about the social work that the elcielo foundation has been doing for 15 years helping victims of the war in Colombia, teaching cooking as a tool to build peace, and a dignified trade to offer to ex-combatants when they laid down their weapons and returned to civilian life.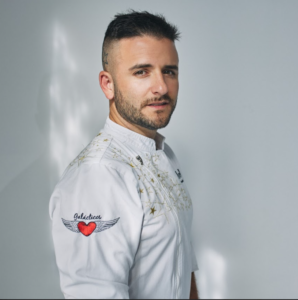 Congratulations on the Michelin Stars for "ElCielo Group.", tell us more about what inspired you to open your own restaurants and what it means to you?
My inspiration comes from the roots of Colombian cuisine and culture, our country is multi-ethnic and multicultural, we are an idiosyncrasy that loves flavors, fruits and the natural pantry with organic products that I have only seen in France and the San Francisco Bay area. We are also fun as a country, we take our problems with humor, and we celebrate everything with a party. Coming to Elcielo and taking the experience is above all fun and memorable. I am inspired by our landscapes, our artisans, in luxuriously offering the history of our country, our artisans and recipes, in a luxurious, fun and creative way. I am proud to be the owner of Elcielo Washington DC, the first Colombian restaurant to appear in the Michelin guide worldwide, we registered our name there, currently there are three Colombian restaurants (two are ours, Miami and DC) in the Red Guide, when There are countries with more culinary tradition in Latin America such as Peru and Mexico that only have two restaurants in the guide to their credit.
Can you share the most interesting story that happened to you since you started working in
the food industry?
Sharing my social work with the elcielo foundation, I have had many beautiful and unforgettable experiences. These are 15 years of social work with our foundation where we have managed to cook together in peace, ex-combatants and enemies together in our kitchens. I have been able to tell that story at the world entrepreneurship forum at Stanford, invited by former President Obama, at Harvard University, at the summits of the Nobel Peace Prize winners. Also unforgettable when I won the first star in Washington DC, when I won the first one in Miami, when we cooked at the Michelin Guide award gala at the French embassy in DC; when I received the black jacket from Gaggenau, Michelin's main sponsor, as a member of the black jacket society. There are many unforgettable moments.
Are you working on any other exciting new projects? What is next for you?
We are currently working on a project in Miami, on the beach. Soon we will be able to tell a little more about him. We are also working to open more elcielo hotels in different parts of the United States and the world. Especially in Miami, Washington and Los Angeles.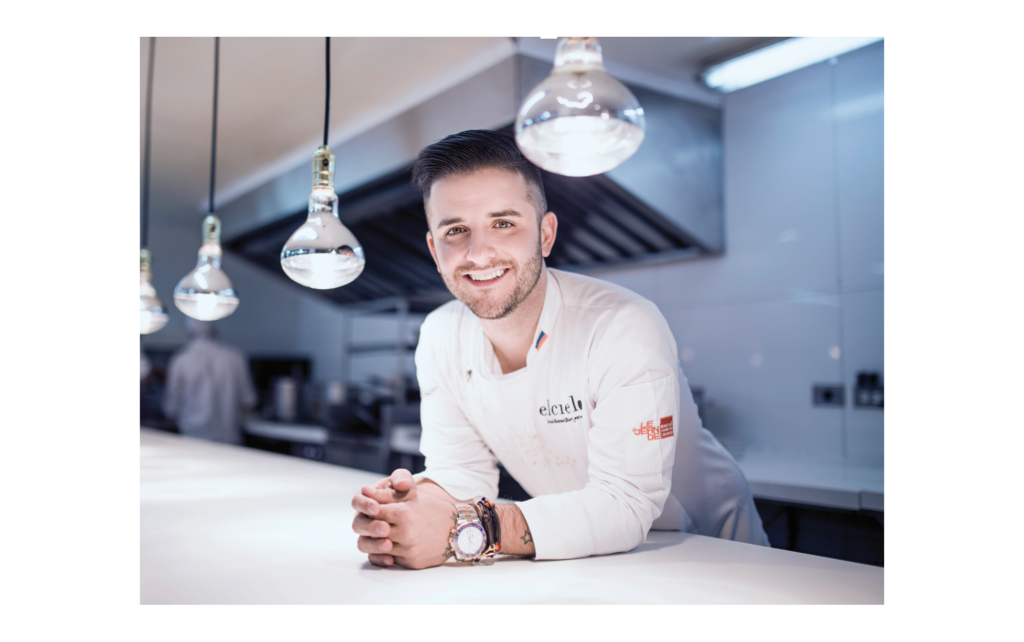 Is there a particular person who you are grateful towards who helped get you to where you
are? Can you share a story about that?
My father and my mother, my family because my company is family owned, also my friends or associates, who are the ones who have believed in me. My daughter, who at her young age will soon be 6 years old, has always been there for me, no matter my busy schedule, just like my current partner Maria Antonia. And especially to Angel Guillen (Service Director of elcielo USA), Sebastian Moreno (Executive Chef of elcielo in the USA), Pedro Mendoza Chadid (PR manager and communications of Elcielo in the USA). Although they are my employees I can also call them my friends, they have been working with me for more than 10 years and currently they are even my partners.
From your experience, what are a few ideas that we can use to effectively offer support to
others who want to work in the food industry?
The most important thing for the hospitality industry is to be persistent, to provide a good experience. the quality of the service and the food, always having a cash flow, and truly in heaven what makes us unique is that we tell stories through the kitchen.
Can you please give us your favorite "Life Lesson Quote"? Can you share how that was
relevant to you in your life?
My favorite is this quote from Lord Byron – Four Longer Poems: "Love will find a way through paths where wolves fear to prey." Is so important to me, because I put passion in any new step that I start as an entrepreneur, and the love and support of my family are ever available to me, bringing me energy, confidence and inspiration.
ABOUT ELCIELO MIAMI
In 2015, celebrated Colombian Chef and Entrepreneur Juan Manuel Barrientos opened his first-ever U.S. location in Miami, FL, of his original Colombia-based Elcielo restaurants in Medellín and Bogotá. In 2020, he made the leap to the Union Market District of Washington D.C., and from there, he was immediately awarded 2021 his first coveted Michelin Star, which was also the first in history for a Colombian restaurant abroad. In 2022 he was repeatedly awarded a Michelin Star for that location as well as the first to ever receive a Michelin Star in Florida for his Miami, FL location. Combining a variety of sensory experiences with one-of-a-kind flavors and textures. Overall, the Michelin Star awarded to Elcielo Miami is a testament to the restaurant's commitment to excellence and innovation in the culinary world. It is a great honor for Chef Barrientos and his team, and it is a reflection of the high standards that they uphold in every aspect of their dining experience.
For more information you can visit their official website.