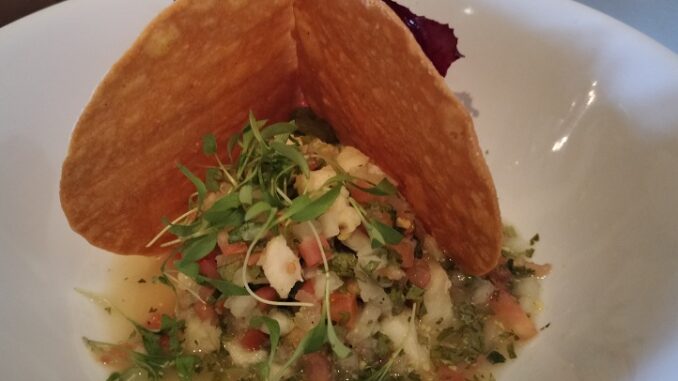 Throwing out "the best" of anything has become a bit commonplace and overused, but once in a while, the phrase is truly appropriate. The mojito at Bamboo Bar and Restaurant is not just one of a kind; it is the best version of this drink in Southern California and it only takes one sip to get you to nod your head in agreement. But that is just the beginning though; because as good as that mojito is, the rest of the menu will be as equally memorable.
Owner of Bamboo Bar and Restaurant and executive chef Jose L. Mendoza has been introducing people to his distinctive and flavorful Latin flavors, which he infuses—the best way to put it—with his imagination and creativity. The mojito is representative of what he hopes to offer each visitor—a special, one-of-a-kind experience. Each mojito, or caipirinha if you prefer, is made to order and contains freshly squeezed sugar cane. Although sugar cane is not always simple to locate, it is squeezed daily to give each beverage a unique freshness and sweetness that you won't find anywhere else. Both of these cocktails cost only $13, which is incredibly affordable and anyone else would put a much higher price tag on these drinks.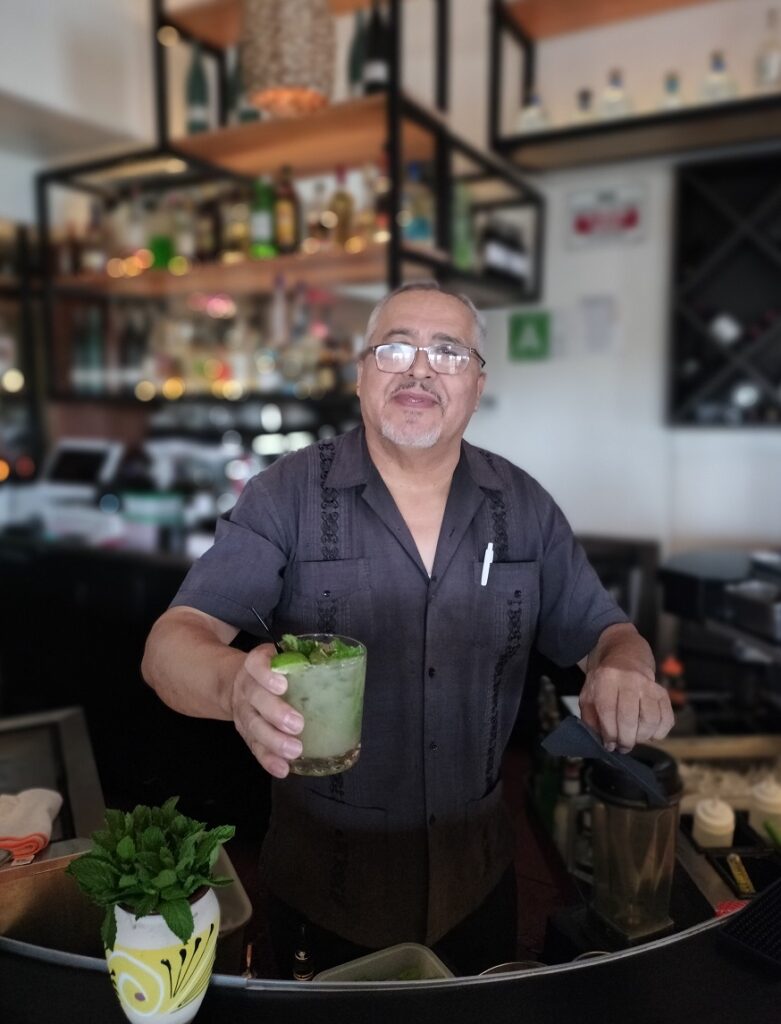 The mojito may have drawn you to Bamboo, but this quaint restaurant has so much more to offer that you'll want to return. The restaurant offers three distinct dining experiences: a great bar where guests can enjoy one of the many inventive and freshly made cocktails, and an interior dining room that combines an upscale setting with a more relaxed atmosphere. The patio finally offers you a genuine bamboo environment that transports you to an island experience far from the hustle and bustle of Los Angeles.
If you are looking for a fun spot to enjoy a handcrafted cocktail and some appetizers, Bamboo is the perfect spot to meet up with friends, whether sitting at the bar or enjoying a warm evening on the beautiful patio. The two appetizers that you must experience are crab cakes and ceviche. The ceviche is such a large serving, that alone could be dinner and the fresh white fish is marinated in a tasty combination of spices and lime and then it is surrounded by cilantro, onion, garlic, and tomato, this is simply as good as it gets south of the border. The crab cakes, well the only mention needs to be that it is crab galore and not much else, which is exactly what makes a great crab cake and it is paired beautifully with a pineapple and mango sauce.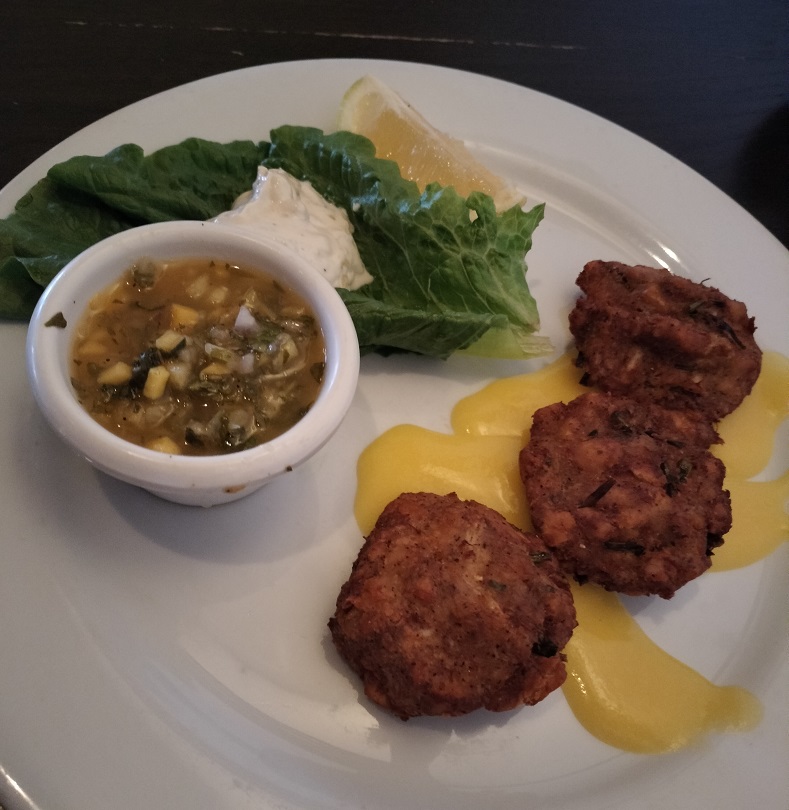 Bamboo offers up a main menu that will please anyone, but the highlights throughout the menu are the seafood dishes and that is thanks to Chef Jose, who is always sourcing the freshest fish. Whether it is halibut for one night, prawns, white fish or limiting his lobster to only females to ensure you have the most tender version, he is always putting quality ingredients on every plate.
The fantastic Latin fusion menu with is centered around the unique and flavorful sauces that only Chef Jose has created. The Yucatán chicken is skinless chicken breast in a garlic, and pepper marinade and comes served with Spanish rice, seasoned vegetables and plantains. This dish can be substituted based on taste as you can substitute the chicken for shrimp or salmon. Mixing the sauce with the Spanish rice takes the rice to a whole new level of flavor. Chef Jose goes in an entirely different direction with his mango sauce which plates beautifully with chicken, shrimp, or salmon, giving these dishes a more island feel to the dish. In terms of steak, the Cancun steak is a grilled New York steak with Bamboo's savory house sauce, and then putting a little different twist on this, they have the churrasco, which is brought to life with Caribbean herbs and spices.
Bamboo Bar & Restaurant is that local spot that you want to keep to yourself and feels like home every time you walk through the door. But that intimateness is left to the setting as the food and drinks are so grandiose, any major city would be jealous of what is being poured at the bar and what is being served from the kitchen. If you are looking for a memorable night in every possible way, Bamboo is a must-visit.
For more information, visit: Bamboo