Accommodations Include Reduced Volume, Comfortable Lighting, Sensitivity Warnings
Lighthouse ArtSpace Las Vegas, located at The Shops at Crystals (3720 S. Las Vegas Blvd.) has announced a slate of viewings of Immersive Disney Animation for audience members in need of sensory-friendly accommodations.
These accommodations include reduced sound volume, reduced capacity, comfortable gallery lighting at all times with no blackouts, sensitivity warnings for potentially agitating content and quiet areas outside the gallery where visitors can take a break from the show.
Tickets for sensory friendly viewings of Immersive Disney Animation are priced the same as regular viewings, and are on sale now at LightHouse Sensory Friendly
Dates and times for sensory friendly viewings of Immersive Disney Animation are
Sunday June 18 – 10 a.m.
Saturday July 15 – 4 p.m.
Sunday August . 20 – 4 p.m.
"Inclusion is important to us with all of our offerings, but all the more so with Immersive Disney Animation, which is truly an exhibit where everyone should feel welcome," says Lighthouse Immersive Producer Corey Ross. "These viewings reduce the sensory output of the show to offer a relaxed environment and judgment-free zone where the wonderful worlds and characters of Disney Animation Studios can be enjoyed by all."
Creating iconic animated stories for all ages for nearly a century, Walt Disney Animation Studios has joined forces with North America's top creator of experiential projection exhibitions (including The Original Immersive Van Gogh) to present the music and artistry within Disney Animation's canon of films—from hits of today like Encanto, Zootopia and Frozen, to all of the classics including The Lion King, Peter Pan and Pinocchio. Audiences will feel like they've entered the incredible worlds of beloved Disney characters and become one with them.
The creative team for the Immersive Disney Animation is led by Oscar®-winning producer J. Miles Dale who said, "As a filmmaker, I am always seeking out ideas that can engage an audience in new and interesting ways, and to show them something that they have never seen before. Using the new technology that the immersive experience offers is exciting, but it's important that it not interfere with the emotional investment that Disney fans have in the characters and storylines that audiences have come to cherish.
This groundbreaking approach that Lighthouse Immersive Studios has created does exactly that by giving the viewer the sensation that they are actively sharing the space with the characters they most love from the Disney Animation library. Most of our guests have seen these films multiple times, but they tell me that they feel as though they are seeing them in an entirely new way, and that was always our goal."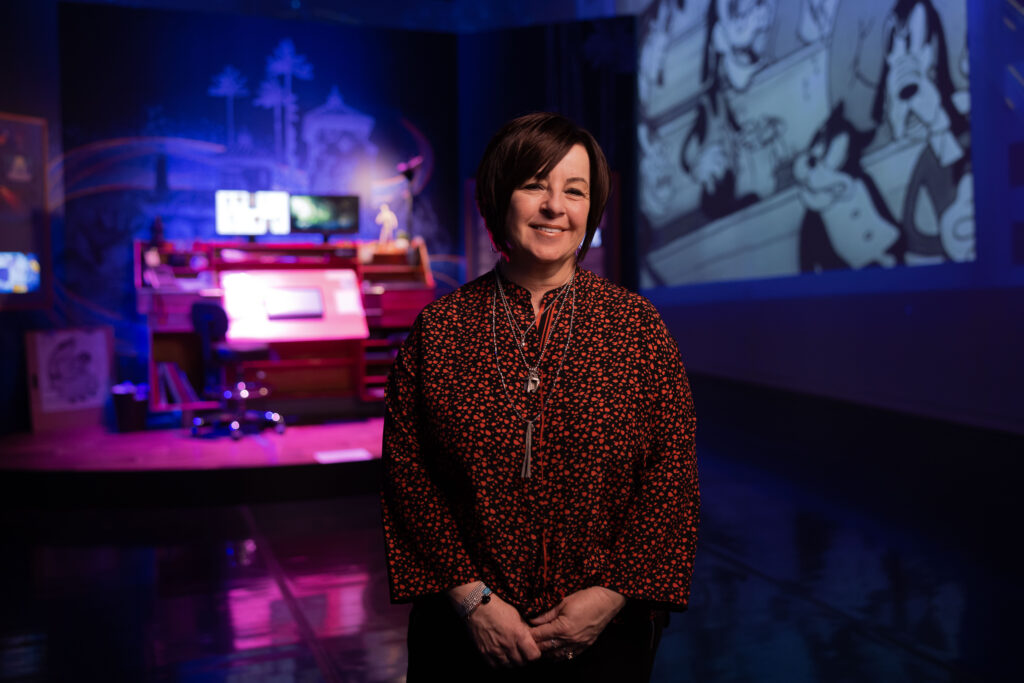 Mexico City-based Cocolab worked with Dale and the Creative Legacy team at Walt Disney Animation Studios to develop the program for Lighthouse Immersive Studios. Special Projects Producer Dorothy McKim is spearheading the project for Disney Animation. "Having been a part of Disney Animation for over 40 years, I truly consider this one of the great joys within my career, partnering with Lighthouse Immersive to bring our characters, stories and films to audiences in thrilling and new ways," said McKim. "Watching the joy and delight the show brings to audiences is what dreams are made of."
Beyond the unparalleled projection design that Lighthouse Immersive is known for, Immersive Disney Animation is further enhanced by expansive environmental design by Lighthouse Immersive's Global Creative Director David Korins.
Additional interactive features within the projection show include responsive floor projection design that moves with the audience and custom bracelets that light up in sync with the projections and based on the audiences' movements through the galleries. In a particularly show-stopping moment, the Gazillion Bubbles special effects team fills the 500,000 cubic feet of galleries with bubbles.
Collaborating with Lighthouse Immersive is the Creative Legacy team of Walt Disney Animation Studios, helping bring their library of films to audiences in a manner never before experienced.
WALT DISNEY ANIMATION STUDIOS
Combining masterful artistry and storytelling with groundbreaking technology, Walt Disney Animation Studios is a filmmaker-driven animation studio responsible for creating some of the most beloved films ever made. Disney Animation continues to build on its rich legacy of innovation and creativity, from the first fully-animated feature film, 1937's Snow White and the Seven Dwarfs, to 2019's Frozen 2, the biggest animated film of all time, to the upcoming Fall 2023 feature, Wish. Among the studio's timeless creations are Pinocchio, Sleeping Beauty, The Jungle Book, The Little Mermaid, The Lion King, Frozen, Zootopia and Encanto.
Lighthouse Immersive creates, produces and distributes innovative digital immersive art experiences through its experiential multiplex digital art galleries, aiming to cultivate community and creativity through large-scale events and exhibitions of all art forms.
Lighthouse Immersive has produced the world premieres of Immersive Van Gogh, Immersive Monet & The Impressionists, Immersive Frida Kahlo, Immersive King Tut and Immersive Klimt: Revolution in 23 North American cities, including Toronto, New York City, Los Angeles, Chicago, Dallas, Las Vegas, Boston and Denver, and is currently expanding into additional markets. To date, they have sold over 6 million tickets to Immersive Van Gogh across North America, with Artnet calling it "one of the largest coordinated art phenomena of all time."
Photo credits: Immersive Disney Animation Photo Credit Kyle Flubacker